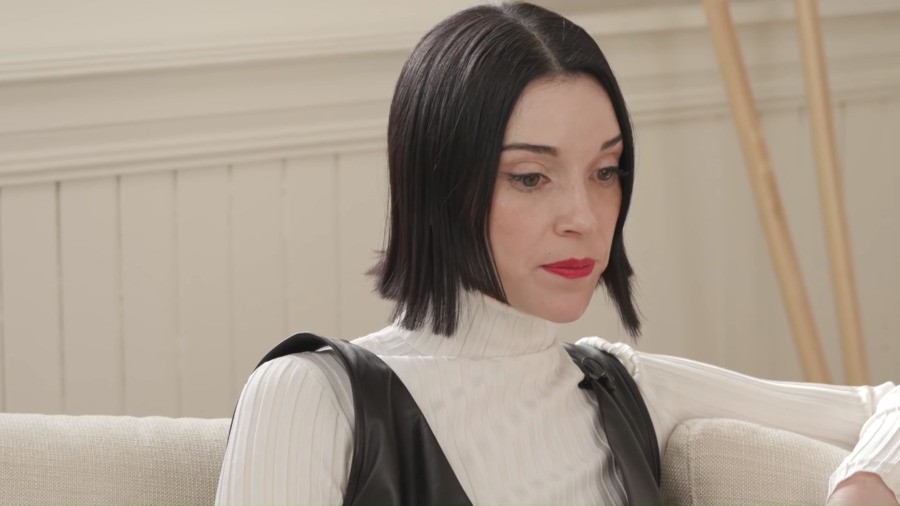 Did you know musicians also play the Nintendo Switch? Shocking, right? In a recent interview with Variety, the American-born singer, songwriter, record producer and now actor Anne Erin Clark – better known as St. Vincent – revealed she had spent hundreds of hours playing The Legend of Zelda: Breath of the Wild on the hybrid platform.
Speaking about her new film The Nowhere Inn, which she co-wrote and starred in, Clark explained how in one scene she required a games console. One of the producers on set had a Switch with a copy of Breath of the Wild in it, and so she ended up using that.
Since then, she's been "obsessed" with this particular game and has "probably" put about 300 hours into it. Director Bill Benz even mentions how filming was often held up when she was playing Breath of the Wild, and it turns out she was also a fan of The Legend of Zelda series growing up:
That was my favourite game growing up, but I hadn't really gamed since then
St. Vincent isn't the first musician to admit she loves playing games. It reminds us of that time in 2018 when the one and only Lady Gaga revealed on Twitter how she was a "secret gamer girl" after beating Chapter IV of Bayonetta.
How do your hours in Breath of the Wild compare to Clark's playtime? Tell us the comments below.
[source kotaku.com]