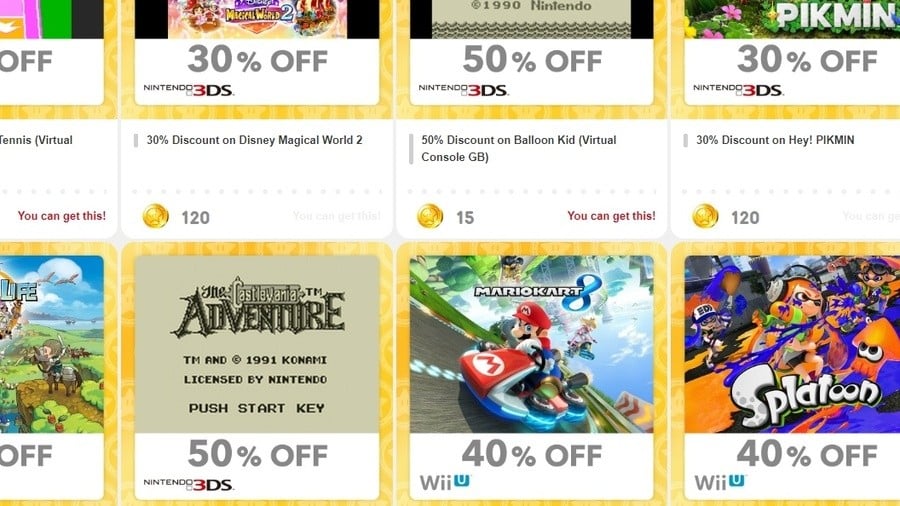 Depending on how you feel about the 3DS and Wii U, you may or may not be pleased to hear software discounts for these two systems are no longer being offered on the My Nintendo website in Japan. According to Japanese Nintendo, the page where you could once redeem these rewards no longer exists. If you attempt to navigate to it, you'll get an "Error!" message, informing you the page can not be found. There was no warning about the removal of these discounts, either.
If it wasn't already evident, this is another sign the 3DS is on its way out. Other recent developments have seen Nintendo remove 3DS advertisements from the official webpage in North America, and back over in Japan, the company is ending the YouTube service on the 3D handheld next month. Earlier this week it also received a minor firmware update.
My Nintendo in other regions is likely to remove software discounts for the Wii U and 3DS in the near future. Perhaps some Switch game discounts will finally be added.
[source japanesenintendo.com]