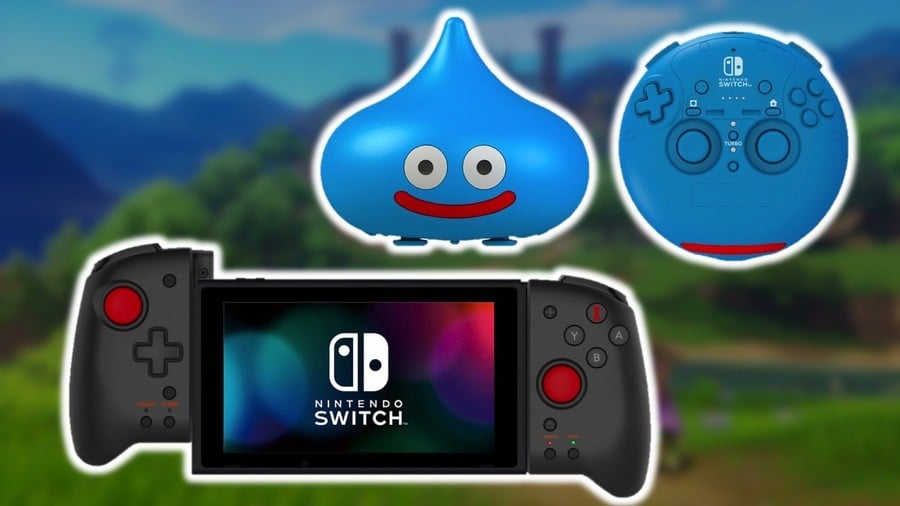 Fed up of fitting in with everyone else? Feel like going against the grain to stand out from the crowd? Then these weird and wonderful Switch controllers are probably for you.
Both of these designs were revealed over the course of last week and come from Japanese accessory maker, Hori. Just looking at the things will probably tell you everything you need to know, but we'll do our best to describe them anyway.
The Daemon X Machina-inspired Joy-Con controllers can only be used in handheld mode and lack key features like gyro, HD Rumble, IR and NFC, but are absolutely huge. They have a button on the back which can be programmed to fire rapidly for 5, 10 or 20 seconds and you'll notice the 'X' button is also themed after the game's logo. More images.
The Dragon Quest Slime Pro Controller features everything you'd hope for like motion controls, and even comes with a stand which turns it into an attractive piece of desk furniture. Most importantly, though, it is an actual Slime. You're holding a Slime which can control your Switch. Amazing. More details/images.
Both products are launching in Japan this September; the links above will take you to PlayAsia where you can order your prefered choice for international shipping.
Are you a fan of either of these? Will you be snapping up a pre-order to add these crazy controllers to your collection? Let us know down below.