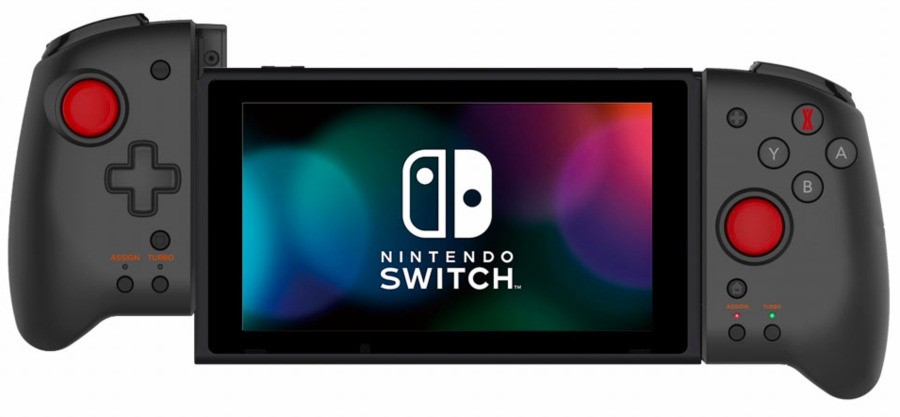 The Switch Joy-Con are marvellously tiny, right? Dinky, even. Small and perfectly formed. However, Japanese accessory maker Hori think we might occasionally want something a little bigger, so it is releasing a special set of HUGE Joy-Con to tie-in with mech shooter DAEMON X MACHINA.
The controllers – which launch in September and will cost 4,780 Yen (approximately £34 / $44) – lack gyro sensors, IR, HD Rumble and NFC, and don't have internal batteries so they'll only work in handheld mode.
On the upside, they're gigantic and have a special button on the back which can be programmed to fire rapidly for 5, 10 or 20 seconds. The 'X' face button is also themed after the game's logo.
[source vooks.net]