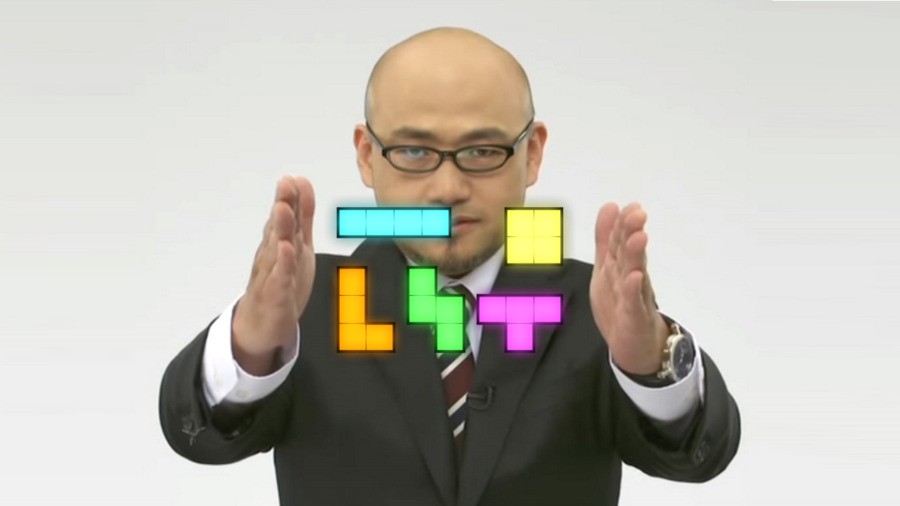 Tetris 99 is an addictive little game, and one that has gone down incredibly well with Nintendo Switch Online subscribers since its launch around a month ago. Interest in the game saw another boost last weekend thanks to the online competitions being held, and even high profile game developers have been getting in on the action, including PlatinumGames' Hideki Kamiya.
When we say 'getting in on the action', we actually mean 'potentially becoming as obsessed as we are'. Ever since the game launched, Kamiya's Twitter timeline has been absolutely flooded with screenshots of his placements on a near-daily occurrence, starting on 16th February where he shared the results of his first match.
Like most of us, things got off to a shaky start. But he was soon climbing the leaderboards and even managed a second place finish just a couple of days later.
The first win came a couple of days later still, on 20th February. If you can't work it out for yourself, his status essentially equates to "AHHHHHHHHHHHHHH!" - something we can all relate to.
And from that date, he hasn't looked back (and he still gets just as excited over his victory royales now as he did a month ago). His most recent victory was shared just a few hours ago in a screenshot he saved specifically from the night before.
We're almost ashamed to say that the majority of the Nintendo Life team members haven't been able to claim a victory yet, but we're having a blast with the game anyway. If you're reading, Kamiya-san, feel free to send any tips our way!
Have you been enjoying your time with the game? Let us know how you've been getting on in the comments.
[via twitter.com]