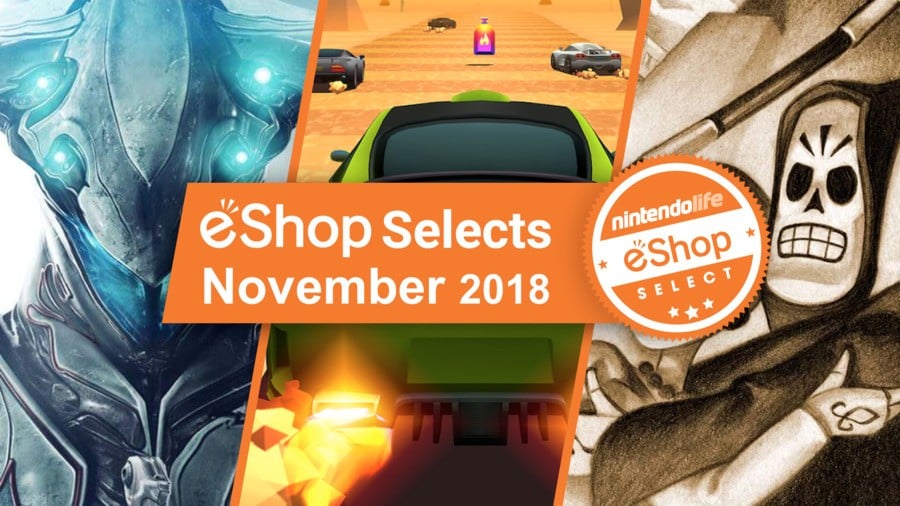 With November now well and truly behind us, it's time to look back at the wonderful selection of digital delights that graced the Switch over the last 30 days. Once again, Team Nintendo Life has been passionately squabbling amongst ourselves to vote for our eShop games of the month, all in an effort to bring you a definitive list of the best games on offer.
These awards aim to celebrate the best of Nintendo's digital store, giving some love and attention to the games that could so easily be missed in the Switch's ever-growing library.
So, let's get started! Here are the best Switch eShop games of November 2018!
Honourable Mentions:
While these titles didn't quite make our top three this month, they're still certainly worth checking out.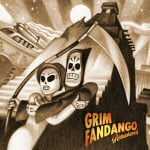 Publisher:
Double Fine
/
Developer:
Double Fine
Release Date:
1st Nov 2018 (USA)
/
1st Nov 2018 (UK/EU)
Taking third place this month is Grim Fandango Remastered, a now 20-year-old gem that we still love now just as much as we did way back then. There's a whole lot to enjoy here from its adventure and brilliant voice performances to the ability to travel back in time by playing the whole thing in its original 4:3 aspect ratio; we said that it's "still as enchanting and evocative as it was the first time you popped open that oversized cardboard box back on PC in 1998" in our review, awarding it a 9/10. Go on, what are you waiting for?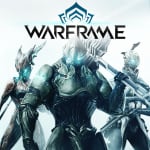 Publisher:
Digital Extremes
/
Developer:
Panic Button
Release Date:
20th Nov 2018 (USA)
/
20th Nov 2018 (UK/EU)
In second place we have Warframe - a game so ambitious, successful, and popular that it almost feels wrong including it on this list. Technically, this is a digital-only release, however, and Panic Button's usual technical excellence mixed with the game's already-existing co-op shooter goodness made it all too easy to rack up votes among the NL team. We awarded the game an 8/10 in our review, saying that "from the impressive visual fidelity Panic Button has maintained, to the sheer breadth of content you can access for free, Warframe represents another milestone for the console".

Publisher:
Aquiris
/
Developer:
Aquiris
Release Date:
28th Nov 2018 (USA)
/
28th Nov 2018 (UK/EU)
The one you've all be waiting for, though, speeding into first-place glory this month, is Horizon Chase Turbo. Scratching that itch for a modern day take on Sega's classic Out Run beautifully, we felt that the game ticks all the boxes that define the best examples of arcade racers. If you're looking for something to fit that bill on your Switch, you won't find much better than this one; we described it as an "absolute must-have for anyone even remotely interested in the genre" in our review, awarding the game a mighty 9/10.
What was your favourite eShop game last month? (188 votes)
Grim Fandango Remastered
9%
Valiant Hearts: The Great War
2%
Battlezone Gold Edition
1%
World of Final Fantasy MAXIMA
5%
Something else (comment below)
8%
Please login to vote in this poll.
---
How we decide our eShop Selects top three: As we reach the end of every month, the Nintendo Life staff vote on their favourite titles from a list of games selected by the editorial team. To qualify for this list, these games must have been released primarily as a digital Nintendo Switch eShop title in that particular month, and must have been reviewed on Nintendo Life; we select the qualifying games based on their review scores.
Staff are then asked to vote for three games that they think deserve to sit right at the very top of that list; first choice gets 3 points, second choice gets 2 points, and third choice gets 1 point. These votes are then tallied to create a top three list, with the overall winner taking that month's top prize.