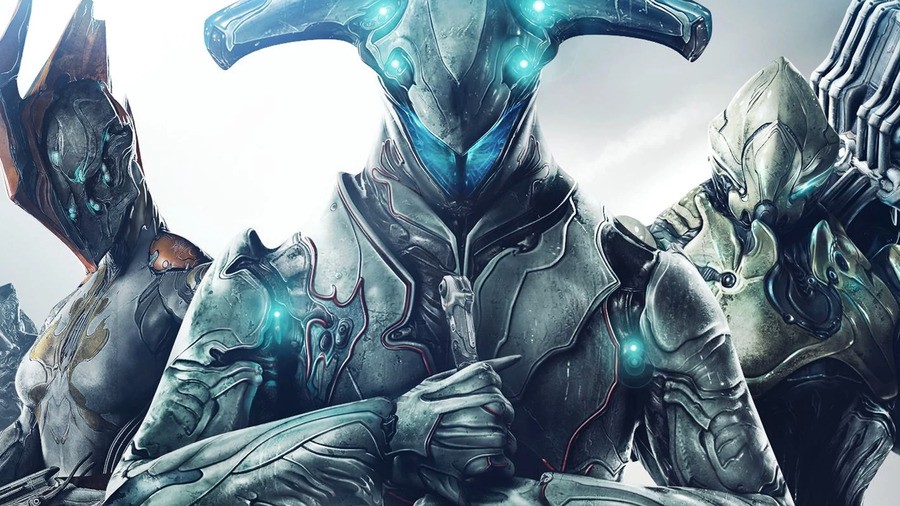 Launching just last week on Switch, Warframe is Panic Button's latest project to arrive on Nintendo's machine. The studio has received an enormous amount of praise for its work on DOOM and Wolfenstein II, so it seems only right to assess whether or not this latest effort is similarly impressive from a technical point of view.
In our review of the game, we considered Warframe to be "nothing less than a technical marvel"; there are notable sacrifices and instances of slow-down present at times, but we still found ourselves mightily impressed that the game runs as well as it does on Nintendo's tiny handheld device. So how did Panic Button manage it, and how severe exactly are those sacrifices that we noticed from an ultra-technical perspective?
Well, that's where the folks at Digital Foundry come in. The team has joined us in praising the studio's work on the whole, describing the port as a "technical feat". It is noted that the game features "dialled back texture filtering and lower precision effects", as well as Panic Button's usual trick of halving its target frame rate from 60fps to 30fps, but these are relatively small prices to pay for what you get in return.
The general consensus here is that, despite being rather obviously inferior to its rivals from a technical point of view, the Switch version is solid enough to make a portable purchase worth it. You can read up on Digital Foundry's full verdict here, or see it for yourself in the video below.
Have you picked up Warframe on Switch? How have you found the experience so far? Let us know in the comments.
[source eurogamer.net]