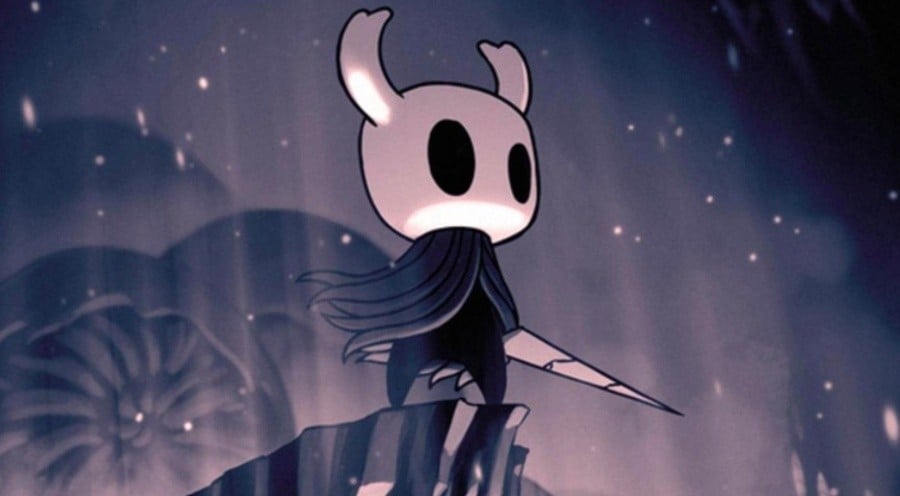 The indie title Hollow Knight has been a roaring success since it was released on the Nintendo Switch eShop earlier this year.
In the first two weeks, the bug-ridden Metroidvania sold over 250,000 copies. The free and final DLC - Godmaster - likely helped. In the end, it all worked out for the Australian-based developer Team Cherry.
In a recent interview with Game Informer, the duo behind the game admit it was fortunate development unfolded this way. Hollow Knight was originally slated for a June 2015 launch but kept getting pushed back.
It got to the point where cuts needed to be made. Hollow Knight Designer and Co-Director William Pellen said by this stage the video game landscape had changed and in early 2017 the team decided to cancel the Wii U version:
We had done a fair bit of preliminary testing and it was running [on Wii U] with most of the basic features, but performance would still have required further work.
It was hard because we loved the Wii U and we'd promised to get the game on there. But looking at the time frame, the Switch was fast becoming the main Nintendo console and our backers were already moving over. When we made the change, backers were excited for the shift and Nintendo was tremendously supportive through the process.
Ari Gibson - the game's Art Supervisor and the other half of Team Cherry - explained how the "Boneforest" had to go as well due to time constraints:
We removed one large area from the game, the Boneforest...It was a huge later-game area filled with lava. Cutting it was tough at the time. It seemed so cool! But it was totally the right thing to do. William and I were already slammed with all the other enormous areas to build, and they all would have suffered for Boneforest's inclusion.
We also significantly reduced the size of Deepnest, which seems unbelievable, given how huge it ended up being, but most players would thank us for that decision. Too long in Deepnest isn't good for anyone!
Despite the decision to cancel the Wii U version and cut certain content, Team Cherry proved Hollow Knight was worth waiting for.
Are you still playing Hollow Knight on the Switch? Are you disappointed the game never saw a release on the Wii U? Were there any other games during the Wii U generation you eventually ended up experiencing on the Switch instead? Tell us in the comments.
[source gameinformer.com]