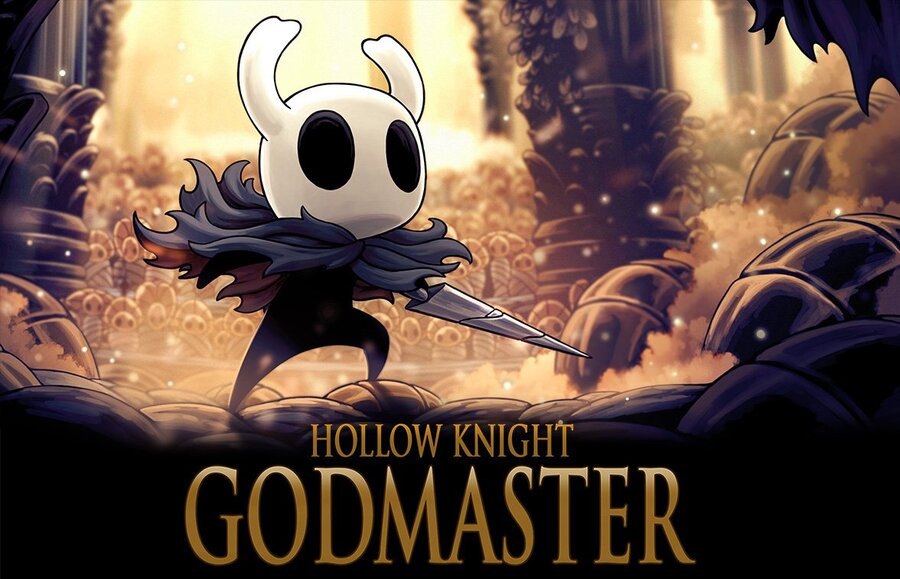 The final free DLC content pack has arrived in Hollow Knight and, to celebrate, the game is now on sale for the very first time on Switch.
Hollow Knight: Godmaster follows in the footsteps of previous DLC offerings The Grimm Troupe and Hidden Dreams, adding even more value to the base game. The new addition features all-new characters, quests, secrets, and end-game bosses, as well as a new game mode, more romance options, and new music.
As if this wasn't enough good news, developer Team Cherry has announced that the game is 34% off right now, taking it down from $15 / £10.99 to $9.90 / £7.25. This includes the main game and all three DLC packs - an absolute steal. Bear in mind, however, that this deal is only live until 27th August.
If that's not quite convincing enough, you should know that Hollow Knight just happens to be a real corker of a game, too. We gave it an 'excellent' 9/10 in our review saying the following:
"Hollow Knight is a big, beautiful, forboding Metroidvania that's absolutely thick with detail. From its punchy combat system to its charming art and sound design, this is one of the finest adventures you can have on Nintendo Switch."
If you're looking for a new game to try out, this new deal could be a great place to start. Make sure to let us know if you'll be picking up a copy in the comments below.
[source twitter.com]