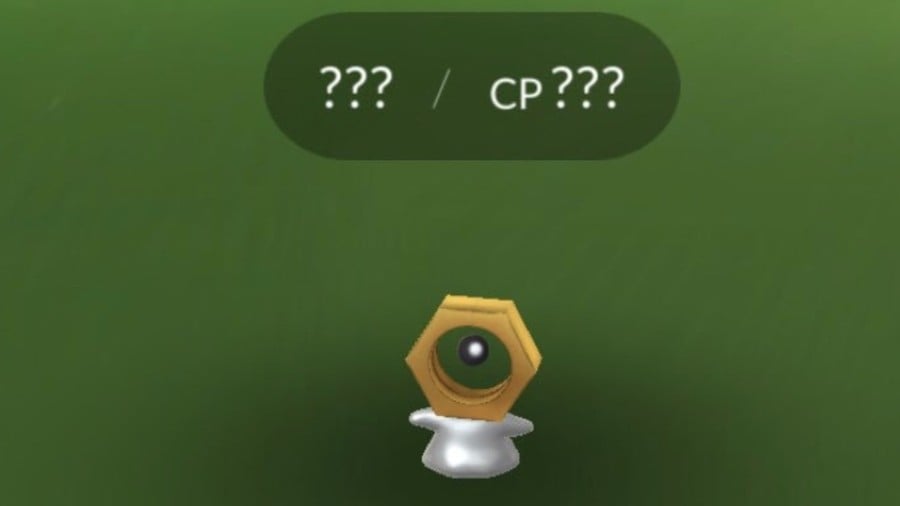 Towards the end of last week, a (potentially) new Pokémon seemed to be leaked through mobile sensation Pokémon GO. At first, the Pokémon was assumed to be the new creature destined to arrive in the upcoming Switch titles Pokémon: Let's Go, Pikachu! and Let's Go, Eevee! - with a capture in the mobile game possibly being needed to transfer it over to the full shebang on console - but the situation has since become a whole lot more confusing and chaotic.
If you haven't seen it for yourself yet, the new Pokémon takes on the appearance of a nut on top of a Ditto-like body. It was first discovered as part of a datamine effort - which confusingly found the imagery of the Pokémon under the name 'Kecleon' (another character from the franchise) along with the number '891' - causing a number of fans to start speculating over its validity and whether or not this was some kind of mistake or placeholder put in place by GO developer Niantic.
Things soon took an interesting turn, however, as Niantic's head of marketing Kento Suga tweeted about the new Pokémon, suggesting that this definitely wasn't an accident. Sure enough, the Pokémon then began to appear in the main game at the end of this month's Community Day event, with players managing to easily capture their own for approximately 30 minutes before it started to become much more rare. Interestingly, the new creature had no name or other info, has no Pokédex records after capture, and instantly transforms into a Ditto when caught.
So what exactly is this Pokémon? And why did it disappear almost as quickly as it came? It's impossible to know for sure, but several theories have been circulating online suggesting that it will either be linked to Kecleon's introduction to Pokémon GO, is the start of Generation 8 (the next collection of Pokémon due to appear in the promised 2019 Switch games), or this theory which suggests that it's actually a Ditto failing to transform into the monster set to appear in Let's Go Pikachu and Eevee.
Whatever it is, it's caused a new spike of interest in the mobile game and has no doubt left fans of the series desperate for more information. Hopefully Niantic or The Pokémon Company will spill the beans soon.
Have you encountered this mysterious Pokémon yet? What are your thoughts on it? Feel free to share your ideas and theories below.
[source eurogamer.net]