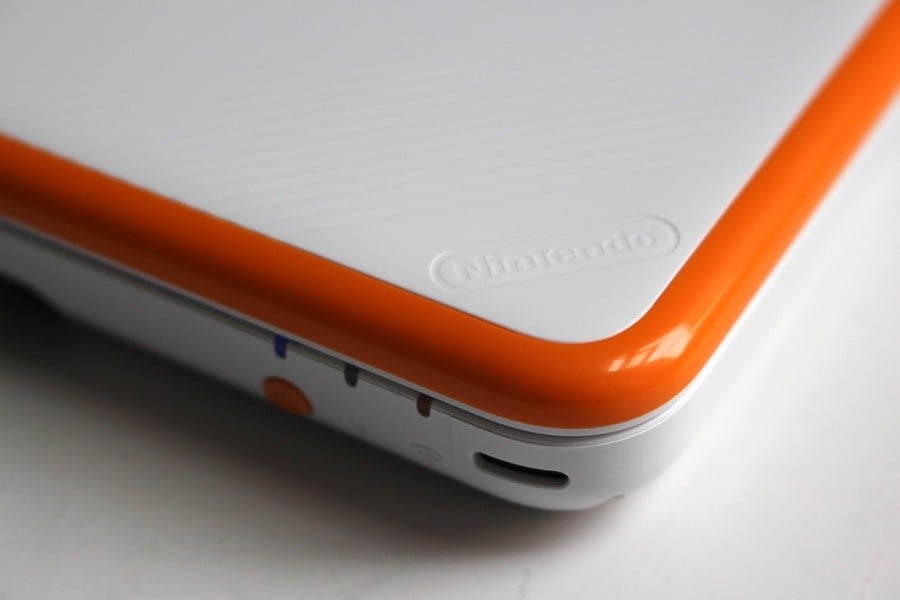 Back at the start of Spring we started our usual 'Biggest Games' series, but didn't get around to doing a 3DS equivalent. To be honest, there wasn't much confirmed for the portable, regardless. We had a small collection of solid games, certainly, but they were slim pickings. From Spring onwards, however, a handful of enticing titles have been shown or indeed revealed afresh, so we think the diminutive portable is owed a hat tip for the titles it is offering in the rest of 2017.
Like our equivalent Switch lists we are sticking to games due this year, with the exception of a handful of Nindie titles that are 'TBC' but seem relatively likely to arrive in 2017. We can't include the mystery Kirby game, of course, while a few key titles like Sushi Striker: The Way of Sushido, Radiant Historia: Perfect Chronology and Shin Megami Tensei: Strange Journey Redux aren't due until 2018. We've also combined retail games with download-only titles, to reflect the fact that the line-up isn't as deep as during the 3DS' heyday. And yes, we've included a Virtual Console dual release, for reasons that will be obvious.
So, with all of that said, below are a number of interesting releases headed to the 3DS, including 10 'main' titles and a number of honourable mentions.
When the recent Pokémon Direct aired plenty hoped for news of a Switch main series game; that is now known to be in development, but initially some were disappointed to see these new additions on 3DS revealed in the pre-E3 showcase. With the dust settled, however, it makes sense, and should do some interesting things with the Alola setting. These will be big arrivals for sure, and will be the main Holiday season push for the 3DS.
These are the classic second generation Pokémon games for the Game Boy Color, heading to the 3DS Virtual Console. To top that off, using Pokémon Bank and Poké Transporter you'll be able to transfer these Pokémon up to Pokémon Sun, Pokémon Moon, Pokémon Ultra Sun, and Pokémon Ultra Moon, which makes it so Pokémon from even more generations can now be brought up to the latest games!
The Pikmin series has a modest but passionate fanbase, and plenty are waiting for the inevitable Pikmin 4 on Nintendo Switch. For now, though, we have this 2D take on the IP from Arzest, which involves relatively linear stages across various 'areas', utilising both screens of the system for a tall view of the levels. We shared some thoughts on this in our recent preview.
For a while this was "that quirky Mii game in Japan", but it's getting a big push in the West ahead of its localised release alongside the New 2DS XL. You bring the Mii characters on your system into the adventure, so you can have familiar faces appear as your allies and enemies. A lighthearted RPG that seems to have surprising depth, it'll be intriguing to see how well this is received.
This was a very pleasant surprise at E3, affirming previous rumours that MercurySteam has been working on the series - it certainly has a bit of the DNA of the rather under-appreciated Castlevania: Lords of Shadow - Mirror of Fate. A reimagining of Game Boy title Metroid II: Return of Samus, it blends 2D exploration and action; it certainly looks promising.
It's fair to say that we seem to be in the midst of a scaling back in the relationship between Nintendo and Capcom, but nevertheless this spin-off RPG is finally making it to the West. Conceived as a new take on the IP to appeal to younger audiences, this is a colourful title in which you befriend, raise and then fight with your monsters in turn-based battles. We've liked the look of it for a long time, so are keen to see how its shapes up following its localisation.
Another E3 surprise, this takes one of the most popular entries in this gem of a series and gives it a fresh lick of paint for the 3DS. AlphaDream utilises the engine used in other 3DS Mario & Luigi titles, which should look pretty sharp; beyond the core game there's also a new game mode in which you take teams of Bowser's Minions into chaotic battles.
Culdcept Revolt - 29th August (NA) / 1st September (EU)
It's fascinating to see this localised, as it's a franchise with a long history but frequent gaps between releases and minimal exposure in the West. In theory it has the ingredients to be a success, with a stylish fantasy style and card deck-building at its core. We quite enjoyed this in our first impressions; it could be one to watch.
Already out in Japan, news of this being localised to the West this year was met with delight and relief among series veterans. An IP that is much loved by fans, this entry looks set to continue the good work of its predecessors; we gave it a couple of spins at the Atlus booth during E3 and were left very optimistic about this one.
After the end of the core series and some slightly odd (and occasionally abandoned) new spins on the IP, the Layton series returns properly with the Professor's daughter at the helm and some familiar mechanics. Out on mobile first, it's nevertheless due on 3DS soon and will introduce a lighter touch and puzzles across multiple short adventures and investigations. We recently spoke to Akihiro Hino about the game.
---
Honourable Mentions:
---
More of the Biggest Games
---
There you have it, some interesting 3DS titles due out in 2017. Let us know which are your favourites down in the poll and comments below, and also feel free to point out good games we've missed.