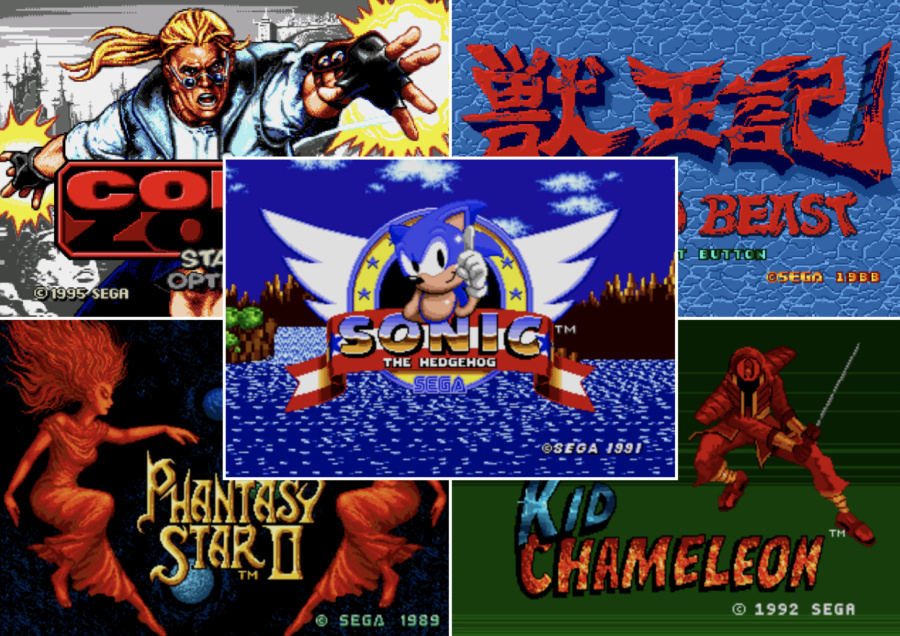 Following the release of Sega Forever on smart devices last week, there were quite a lot of comments on social media decrying the quality of its emulation. Digital Foundry's John Linneman was perhaps one of the more vocal critics due to his years of experience in dealing with the technical aspects of game performance. Here's what he said at the time:
Expanding on this, Linneman went on to say:
The games are designed to run at 60 frames per second. This emulator tries to do that but drops frames resulting in something that looks more like ~45 fps or so. There are loads of dropped frames, hitches and skips, 30fps is bad, but an even, stable 30fps would have been better than this. The issue here is that it skips and stutters during gameplay. And when a notification occurs, it gets much worse. So it never plays smoothly.
A lot of our own readers appeared to share this experience too, re-enforcing the claim of poor emulation on the part of Sega. Keen to discuss this fan outcry, our chums over at Eurogamer recently spoke to Sega Networks' chief marketing officer Mike Evans to see how he felt the Sega Forever launch went.
Predictably, he's putting a bit of a brave face on it:
The launch itself has been really positive - if you look at the vast majority of feedback it's been strong, if you look at ratings on the app store from consumers there's definitely some very good sentiment as well. Is there room for improvement like anything? Yeah there is. It's a very ambitious project, and it's taken a long time to get to this point. The beauty with what we have with mobile is that it's an ongoing programme. And we've got lots of things planned as we go through, and we're going to keep on working on that quality. For the vast majority of our fans it's solid, but the specialist guys who are looking for the absolute epitome of quality, we're going to keep improving for those guys.
When challenged why powerful smart phones (such as iPhone 7) struggle to run an emulated 16-bit Mega Drive game, Evans went on to say:
It's difficult - a lot of the devices can run it fine, from the testing that we did. Within mobile there's a lot of fragmentation, if you look at all the different OSs, all the different devices - with mobile, as you go live, you get some feedback which you can't get within a sandbox environment. What we're doing is taking that and continue working on it, and try and get every instance of every OS in advance. Our soft launch wasn't as strong as it could have been maybe for some of the other apps, but this is a different campaign in that sense. What you're seeing is the tip of the iceberg, and now we've got some really good updates coming out soon which will address some of the challenges of the d-pad, some of the shading as well that we're looking at how to improve. It's just the start of things.
We're not sure that we buy the excuse of fragmentation, as a lot of retro classics have been emulated over the years on smart devices and we haven't quite seen this level of poor performance - well, except for with the woeful Mega Man Mobile perhaps.
Hop over to Eurogamer and check out the rest of the interview, and be sure to let us know what you think of the whole debacle with a comment below.
[via eurogamer.net]