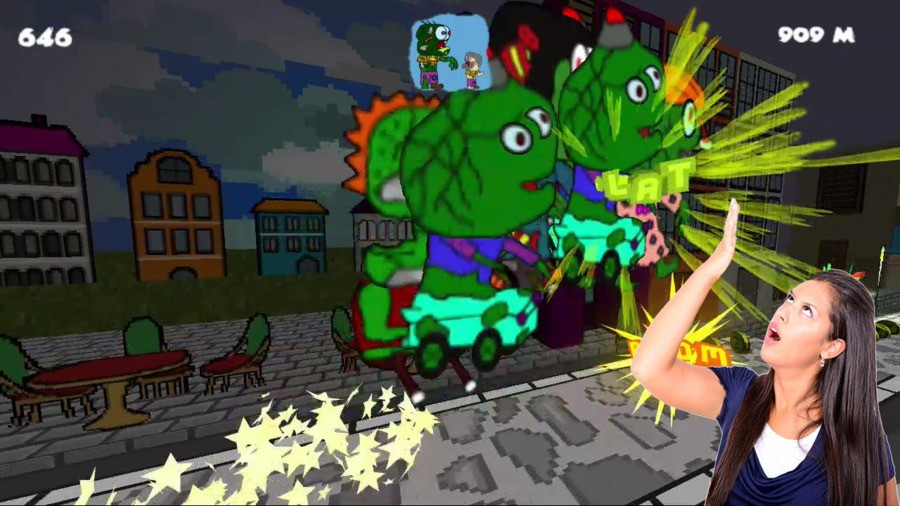 Who remembers Meme Run? Go on, search in your subconscious, dredge up those memories; therapists can be hired later for extravagant fees. As the name made clear it was a runner that was full of memes, and it had an interesting history.
So, you thought the era of meme-filled runners was over on Wii U, and that we could all lead richer, more fulfilling lives? Nope, not quite; this time Cypronia has randomly jumped into the fray. Zombie Brigade is described as a 'parody' runner, with the description using phrases like "Illuminati Bosssesss". Just see it for yourself.
It's launching in PAL territories on 22nd December, and in North America on 5th January at a cost of $4.99 / €4.99. Owners of Cube Life: Island Survival will be able to get it free for the first 5 days after its release.
Sigh...