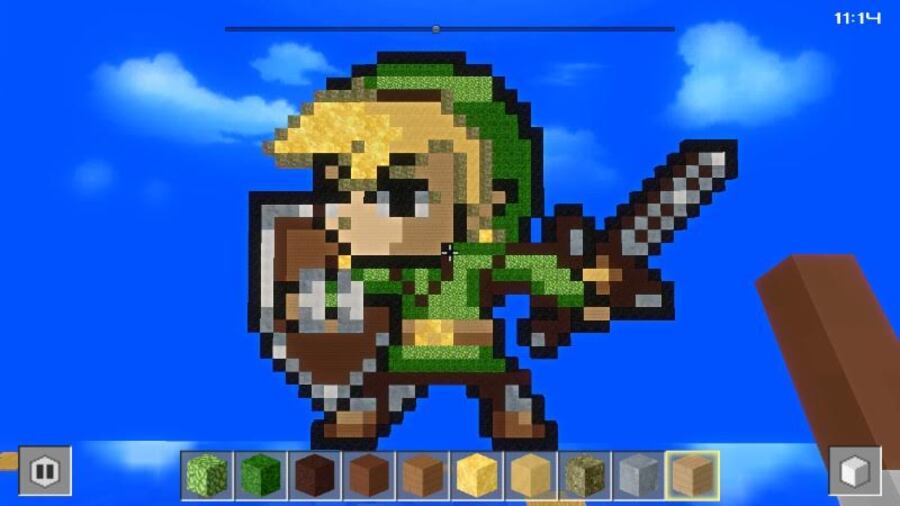 It's no secret that a number of developers have been producing variations on the theme of Minecraft for the eShop stores, filling a gap in the market. They've enjoyed some success doing this, and Cypronia has been in touch to state that its entry - Cube Life: Island Survival - is doing rather well since its launch in Europe; it'll be celebrating that with a promotion, too.
Cypronia has confirmed that one of its future Wii U releases will be free to all that already own Cube Life: Island Survival, in all territories. The game will be confirmed in the future.
Cube Life, meanwhile, has moved up to second place in the 'recent bestsellers' list in the eShop, charts at the time of writing, in at least Germany and the UK (those are the territories we could check). In each case it's only behind Yoshi's Woolly World and ahead of a host of major Nintendo releases.
It's understandable that the studio is happy with first week sales in the territory that have seen it rise to these positions. A total of seven games (retail, VC, DL-only) came to the Wii U eShop in Europe last week, and after Cube Life the next to appear is Kirby 64: The Crystal Shards in 11th place, and then Art Academy: Atelier in 12th.
We quite liked Cube Life: Island Survival in our review, highlighting a few flaws but nevertheless giving it a recommendation. Do you rate it?