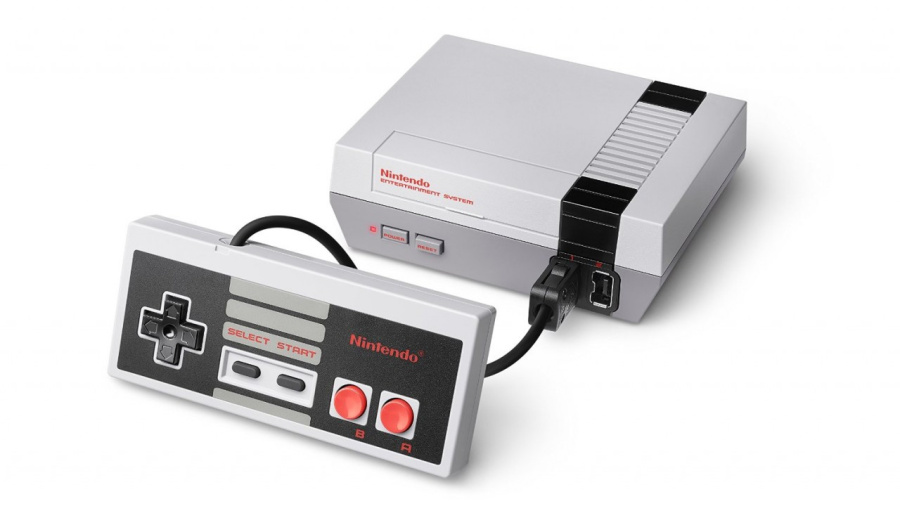 The Nintendo Entertainment System: NES Classic Edition (Nintendo Classic Mini: Nintendo Entertainment System in Europe) arrived on 11th November, and it's certainly one of Nintendo's hottest releases of the year. It may seem strange that a micro-console loaded up with 30 NES games can be described that way, but it's pretty accurate. Perhaps only Pokémon Sun and Moon, which are right around the corner, will be bigger sellers in the world of Nintendo this year.
As we wrote in our review of the system, there's a lot to love about the console. It's a fantastically cute recreation of the original hardware, and has some high points in its execution - the HDMI output is clean, the emulation of the games is excellent, while screen options join save states as modern touches to help players out. The UI is also worthy of praise, while also being effective and easy to use.
The downsides? Well, out of the box the cables are terribly short, while the controller's cord is even shorter than on the original NES back in the day. Some cite authenticity when defending these cables and lack of wireless support, yet it's a mini console loaded with ROMs and save states, so we're not sure that argument has much weight to it. Out of the box, then, it's a pain in the backside to play, especially if your TV is up on a wall. It's feasible, and extension leads and third-party options make it easier - it's just slightly fiddly out of the box.
On the flipside, gathering under the TV to play it brings nice retro vibes of its own.
Another issue, sadly, has been availability. In the UK market (where this writer resides) stock is extremely hard to find outside of eBay, while even some pre-order customers are having to wait for a second wave of units to come soon. In North America it seems to have been a bit of a mess, with plenty haranguing Nintendo of America on Twitter for low stock levels in stores. We received messages from plenty that tried to get one on Amazon, too, with the retailer posting stock at a specific time on launch day. Apparently the experience with that was loaded with errors and failed transactions. While plenty fortunately have a system, there are undoubtedly a lot that want to buy one but can't. For its part NoA says there'll be a 'steady flow' of stock, so time will tell on that.
In any case, we're interested to see where you fall in the NES Mini launch shenanigans; we previously asked about your hype levels, which seemed relatively high. Perhaps you're a happy owner, never wanted one in the first place, or tried and failed to buy a unit. Hit up the polls and comments to let us know.
Now for the SNES Mini, we hope...
More NES Mini content: