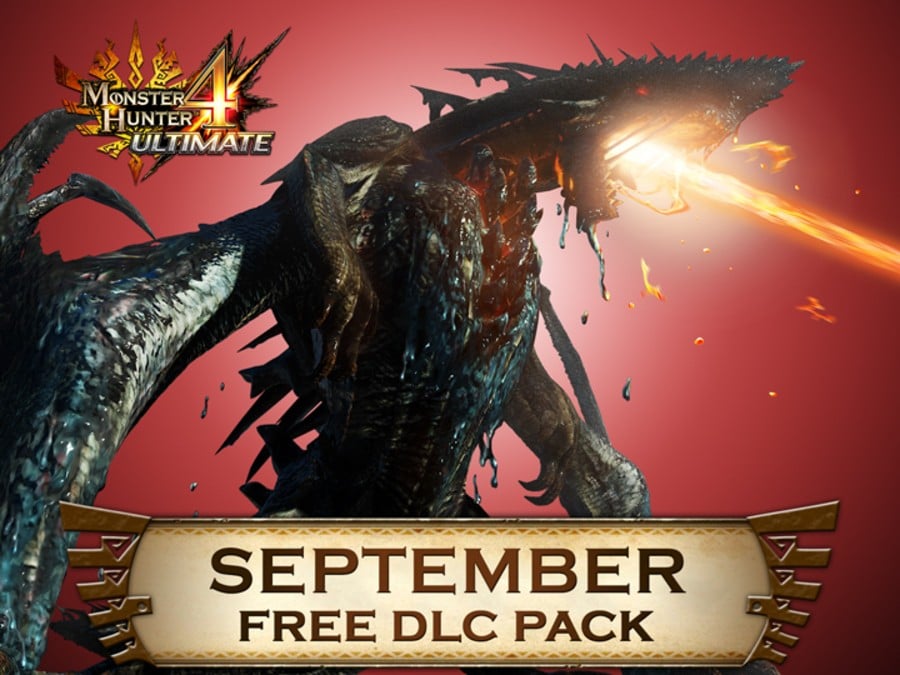 We're into our last few months of free DLC in Monster Hunter 4 Ultimate, and though the cross-overs and quirky outfits are largely finished, each new batch continues to offer some cool gear and hefty challenges to take on.
The September batch is now live, and Capcom seems keen to emphasize that the monsters involved are sizeable beasts. There are some tough quests included and some neat gear on offer, though we suspect hunters will need to team up online to have any chance in some of these challenges. The breakdown of content is:
12 New quests (including 3 New Arena challenges);
1 New weapon;
1 New armor set (GX Tempest / GX Welkin);
1 New Palico equipment set (Pep Squad);
1 Bonus Palico: Green Pal;
1 Guild Card background;
6 Guild Card titles
You can see the video showing off the DLC below - enjoy!
[source capcom-unity.com]