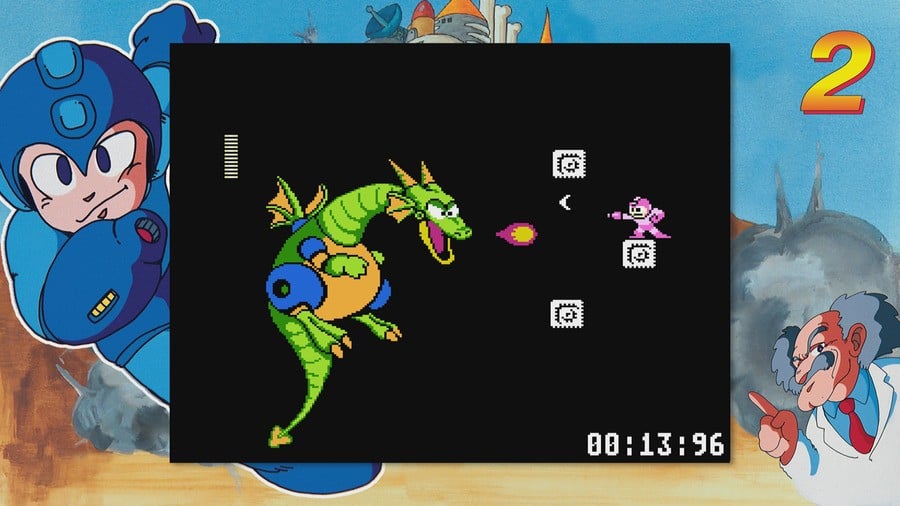 Mega Man Legacy Collection arrives soon on the PS4, Xbox One and PC, and Capcom has now given a little clarity to its 'Winter' release window for the 3DS version. It'll arrive on the portable in early 2016 - as a download and a physical retail title - so we can take this off our potential Holiday 2015 line-up.
Capcom is still holding off giving specific details on the 3DS version, though it'll hopefully deliver the same core features as the HD versions. The upcoming arrival includes the six core NES entries, while extras include a Challenge Remix mode that presents scenarios to test veterans but also help newcomers get familiar with the mechanics. A "Museum of the era" will include "hundreds of high-resolution scans of vintage concept sketches, production art, unused Robot Master designs, a database of enemy information", while a music player will have soundtracks for all the games. In addition it'll be possible to set times with online leaderboards and watch videos of others' runs.
Hopefully the 3DS version will be fully featured, and we'll likely learn more at the end of 2015 or early 2016.