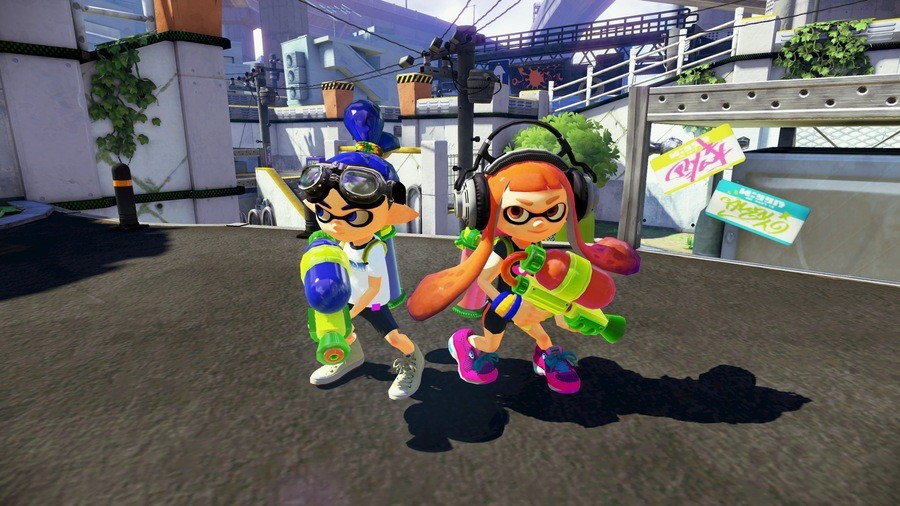 Splatoon has just had its first big weekend on Wii U, with plenty of players hitting the online servers to splat the ground and each other with ink. It's a new IP that's had a fairly substantial marketing campaign, too, so the question has been whether all of that promotional activity would pay off at launch.
We have the UK chart results in, and they're certainly positive. Splatoon has secured second spot in the all-format chart, only behind CD Projekt Red behemoth The Witcher 3: Wild Hunt; it's third behind the two console versions of that title in the single format charts. It's an impressive result for the Wii U exclusive, and is also the biggest ever new IP launch on the Wii U, overtaking Ubisoft's launch title ZombiU. It's the fifth fastest selling Wii U title in the UK to date, too.
After that we have to go much further down the top 40 to see more Nintendo titles, though some of the placings suggest a minor boost in hardware bundle sales. Mario Kart 8 is in 31st place and The Legend of Zelda: The Wind Waker HD is in 40th, both of which have bundles - the latter's hardware option was also discounted by some retailers last week.
Elsewhere we have both versions of Super Smash Bros. combining to take 32nd place, Monster Hunter 4 Ultimate in 36th place and Mario Party 10 on Wii U in 37th place.
That seems like a strong launch for Splatoon in the UK, and there'll certainly be hopes that it can hold decent momentum into the Summer months.
[source chart-track.co.uk]