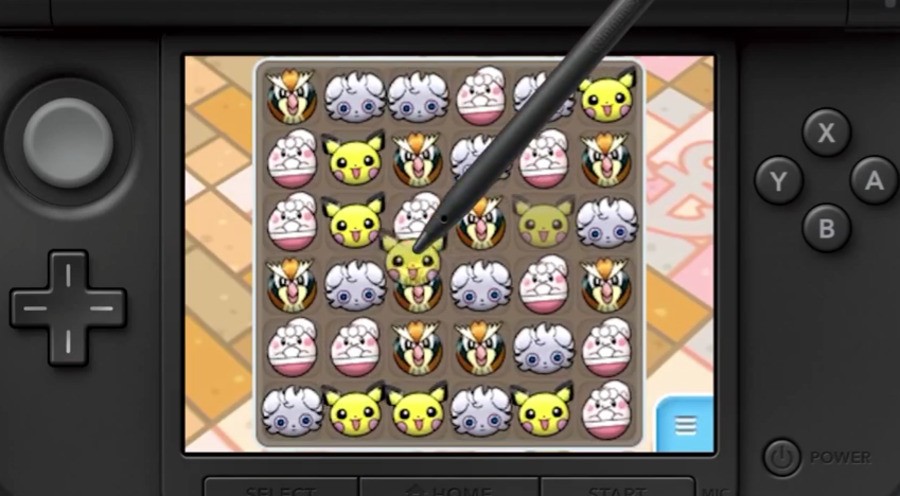 Today's Nintendo Direct broadcasts were packed with details, and a large percentage of the reveals and footage went down rather well. This humble writer did have his head in his hands at the announcement of Pokémon Shuffle for the 3DS eShop, however, for multiple reasons.
For one thing it immediately followed the rather nice announcement for the Puzzle & Dragons bundle coming to the West, giving a bit of match-three puzzling overkill. Then there are obvious similarities to Pokemon Link: Battle; in this case you must clear tiles to defeat Pokémon within a certain number of turns, while you can collect, level up and even Mega Evolve the pocket monsters. That's all acceptable enough, if not necessarily thrilling.
The structure of the game is a concern, though. It's free-to-play, and unlike previous examples like Steel Diver: Sub Wars looks set to play on a gamer's patience; when you battle you use hearts, and when you run out you need to wait a fixed time in order to get more. You can earn in-game items to redeem hearts or speed the whole thing up with micro-transactions through the eShop. This is the classic trick that's been used to death in similar smartphone games, and typically tries to get players to spend improbable amounts of money to feed an addictive puzzle game habit. We doubt this will be as bad as the worst examples to be found on iOS and Android, but the structure itself means that balancing will be key.
We know that Nintendo will explore these sorts of models, and can only hope that the balancing in this entry is fair and not exploitative. We shall see.
Pokémon Shuffle will be available in February as a free download. Will you be grabbing it? Also, do you share our concerns, or perhaps disagree with our comments above? Let us know.