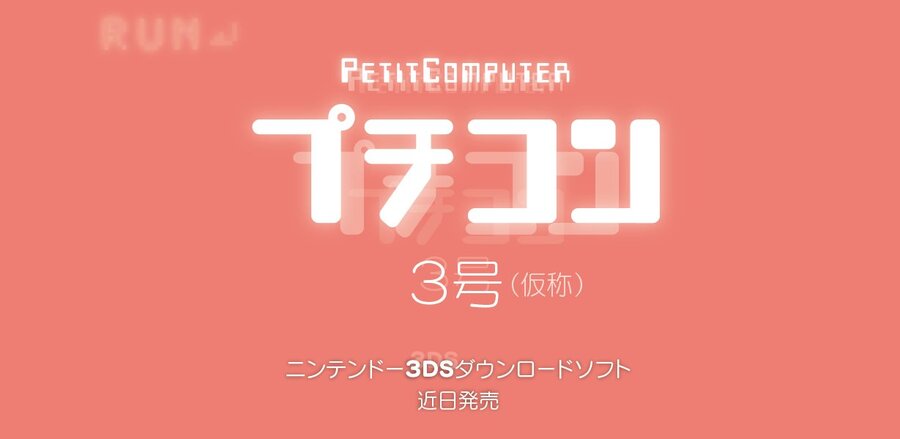 Petit Computer, despite its staggered arrival in the West, remains one of the most intriguing DSiWare apps available. It allows you to create simple games using the BASIC programming code and is a useful tool for budding developers to learn some, well, basics.
It was confirmed last year — with the web image above — that a new entry is coming to 3DS, and developer Smileboom has now confirmed that new version to be called SmileBASIC. This new version will make good use of the 3DS; it will allow you to apply stereoscopic 3D to your creations and — impressively — support control schemes and features such as the Circle Pad Pro, motion controls and the microphone. The scope for some creative efforts is obvious, and it'll also have a feature to save these games to the cloud in Smileboom's servers, though sharing a game will still require you to share a 'download key' with others. As with its predecessor there'll be a substantial range of included assets such as sounds and graphical art, with help tools and a 30 chapter manual promised.
This currently has a release window of Spring 2015, with the goal of a global release — the price in Japan will be roughly 1000 Yen, which translates to about $10. For keen programmers and those that want to dabble in development, this could be a must have.
Let us know whether you're excited about this announcement, and you can learn more about Petit Computer and Smileboom in our interview from 2012.