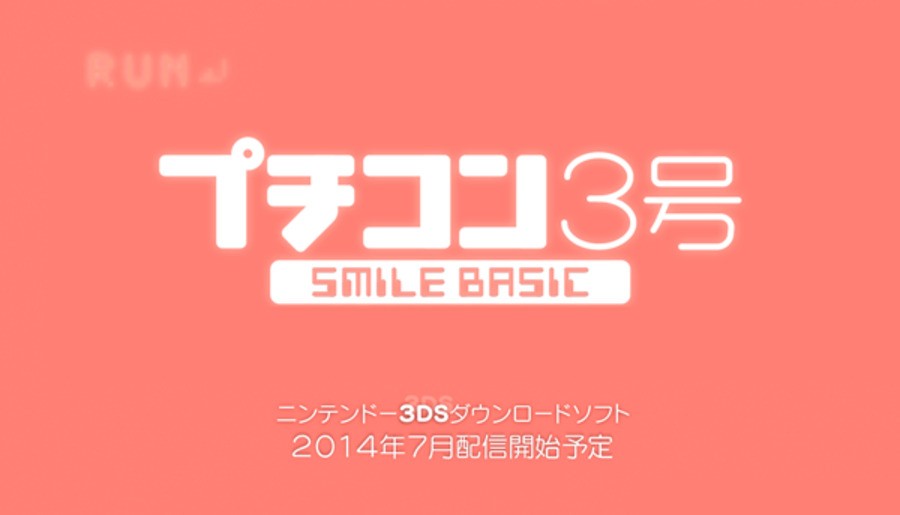 Smileboom's Petit Computer is a DSiWare application which allows you to program games using a variant of the Beginners All-purpose Standard Instruction Code — or BASIC — programming language, which incredibly turns 50 this year.
Speaking to John Szczepaniak — the guy behind The Untold History Of Japanese Game Devs — Smileboom president Takaki Kobayashi has revealed that a new version is currently in development for the 3DS, and will allow for more advanced games:
Currently, we are developing a new Petitcom (SmileBASIC) for the 3DS. This software allows you to easily implement the stereoscopic camera, touch panel, and sensors with BASIC commands, making it possible to create 2D games in BASIC that are on the level of a Super Famicom or PlayStation game. I believe that if there's an environment allowing you to easily make games, there will be young people who will show us new ideas that no one's ever seen before. It is our hope that young people will create something we never could have imagined.
Smileboom has confirmed via its Twitter account that the Japanese version of the app will be coming in July.
Are you a fan of Petit Computer? Are you looking forward to creating more complex titles with the 3DS edition? Let us know by posting a comment.
[source gamasutra.com]