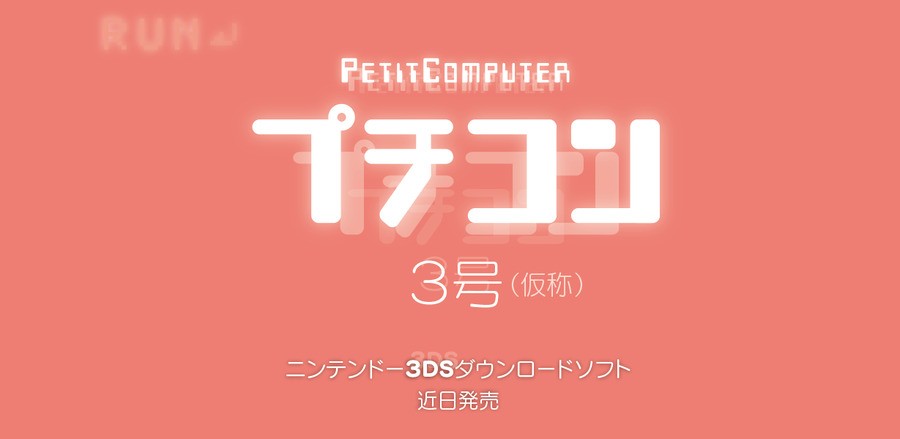 While not necessarily a blockbuster hit, DSiWare title Petit Computer has earned a loyal, dedicated group of programmers around the world. Using BASIC code, it provides a surprisingly robust, powerful tool to create small games and share them online, even if it wasn't quite perfect in its execution.
Of course, this app arrived around the world — at different times — relatively late in the DSi's lifespan, but nevertheless prompted plenty of keen programmers to try it out among the Nintendo Life community. The great news is that it seems a new app in this series appears to be on the way to the 3DS. The smileboom website has a page promoting the format with the following lines.
PRINT "ALL NEW"

PRINT "HELLO AGAIN"

RUN PETIT COMPUTER
It would appear to be utilising BASIC programming language again, though we're unsure of some of the specifics in the text. We'll contact Smileboom for details, but in the meantime you can check out our Petit Computer interview. Are you excited about this coming to 3DS?
[source smileboom.com]