While the battle to hold back key details around Super Smash Bros. for Nintendo 3DS is being lost due to early pre-order deliveries in Japan — we're only sharing roster reveals, with a massive spoiler warning right here — Nintendo's upcoming Treehouse live broadcast should still be eagerly anticipated. It'll show off plenty of the 3DS brawler in a very official way, and other games will also be shown.
Nintendo of America has now tweeted a line-up; Smash Bros. on 3DS will get the majority of coverage, but the Treehouse team is also showing some love to other releases due this year.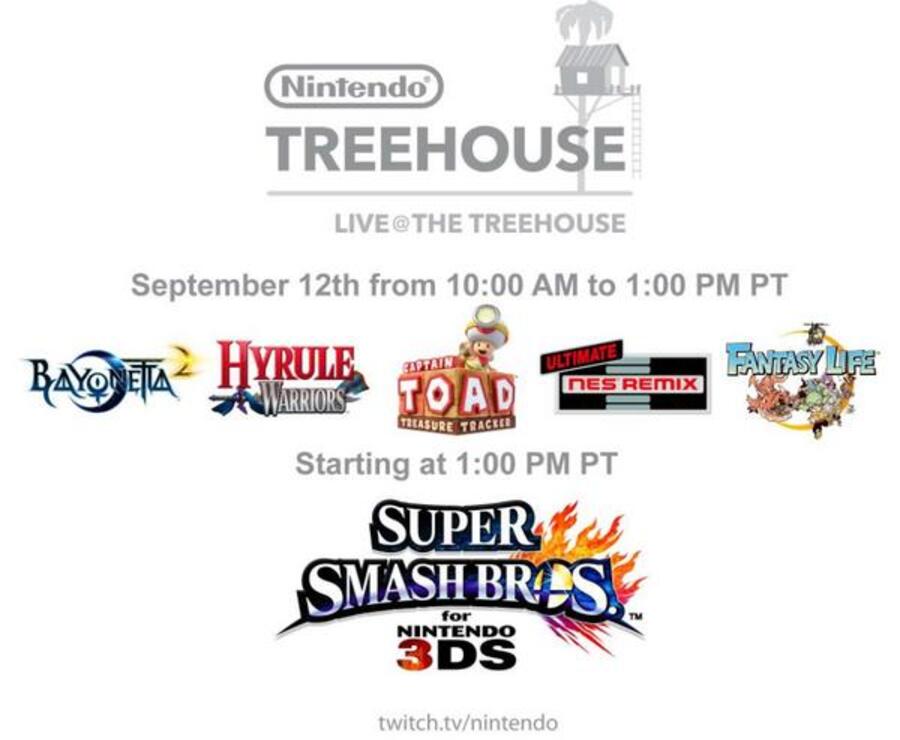 So, that first segment starts at 10am Pacific / 1pm Eastern / 6pm UK / 7pm CET, while the Super Smash Bros. for Nintendo 3DS coverage kicks off at 1pm Pacific / 4pm Eastern / 9pm UK / 10pm CET. One particular highlight is Ultimate NES Remix on 3DS, of which very little has been seen since its recent announcement.
Are you happy with this schedule and line-up? Let us know, and don't forget we'll be live blogging and streaming the whole broadcast here at Nintendo Life.