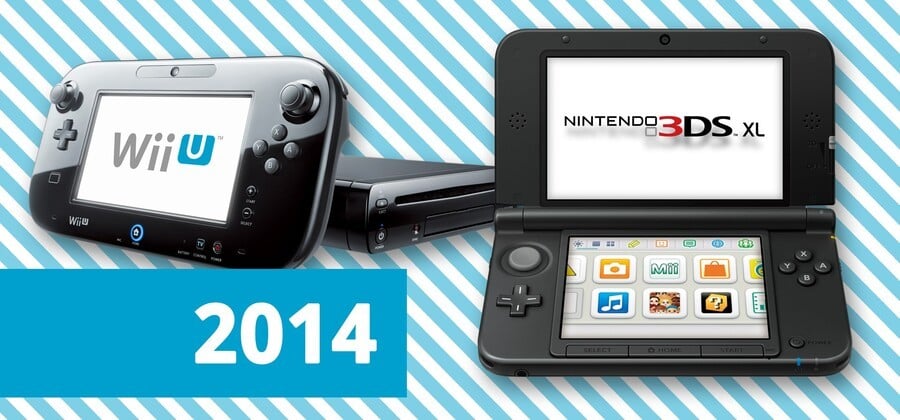 The second half of 2014 is almost upon us, and we have a clearer idea of what games will arrive before those New Year bells take us into 2015. We already brought you a guide to the biggest Wii U and 3DS retail games coming in 2014, so naturally we'll now do the same for eShop games.
Our goal with this list is to show a lot of awesome games that you'll be able to download in the coming months, with the eShop stores becoming an increasingly important part of Nintendo's systems. This isn't a guide to all downloads on the way this year — nor does it even include all those listed by Nintendo at E3 — as like our retail guide we're listing those that we consider the most interesting or 'biggest' games on the way, either based on play time we've had or what our eyeballs tell us from trailers. Some wonderful games are also excluded — such as Hyper Light Drifter — as they're either confirmed to have slipped from initially targeting this year and dropped into 2015, or seem very likely to do so.
So, with that clarified, let's get to it.
---
Wii U eShop

A colourful, humorous action platformer 'Metroidvania' experience, this is an expanded version of the original that's proved popular on systems such as PS3 and Vita. This has new areas, moves, local co-op multiplayer and off-TV play, so is the very definition of potential as a result. We recently wrote a preview for this one, and are certainly optimistic that this could be a stand-out on the system.

It's been a long time coming — three and a half years if you go back to development day one — yet this timed exclusive from Fuzzy Wuzzy Games is now just around the corner. Plenty of levels will feature a lot of rolling action, though there'll be some diversity to play as the adventure progresses.
Yet another intriguing multi-platform download title coming to the Wii U, the Nintendo system's version will use the GamePad's touchscreen for solving environmental puzzles with different colours of paint; there'll also be a new two-player co-op mode, with the character controlled with a standard pad and the GamePad player assisting with paint.

Released with some success on iOS, this title brings a pop-up book visual style, with the experience rooted in Japanese culture and story-telling. Designed as a relaxing, soothing experience, this is still on its way to Wii U and could be one of the store's most distinctive experiences.
An intriguing collaboration between KnapNok Games (Spin the Bottle: Bumpie's Party) and Nifflas (Knytt Underground), this is described as a "2D side scrolling spaceship simulator". Utilising the dual-display option provided by the GamePad, you control the various functions and mechanics of your ship on the touch screen, solving environmental puzzles as you go, while others can join in and help in local co-op.

One of the most popular 3DS eShop titles in the Nintendo Life community, this will get the HD treatment on Wii U, which is likely to catch the eye of game veterans and newcomers. You can check out our detailed interview with Image & Form to learn more about this version.
Confirmed courtesy of its inclusion in Nintendo's E3 trailers, this looks like an intriguing title that utilises the top and bottom of the screen to serve up some tricky and clever puzzles. Originally developed for PC, the simple aesthetic and soothing soundtrack could combine to provide a cerebral, enchanting experience. Not long until we find out.
A puzzle title coming to multiple platforms, this looks like a clever co-op experience in which two players control the same chariot and tethers to navigate tricky environments. Though ideally played with another, this one will also support single-player.

We've been yammering on about this one for a long time, originally created by WaterMelon as a new Mega Drive / Genesis title — Kickstarter funding made this HD version for Wii U a reality. Set to be a sizeable RPG already, this will also include extra 'Director's Cut' content; if you're a fan of lengthy retro RPG experiences, this should be on your radar.
In an era when fast-paced multiplayer experiences like Nidhogg can become a phenomenon on social networks, this is gunning for the same territory. Though a single player mode will be introduced, this is designed for up to four players (locally) to try to pierce opponents with their colourful, flying whale / unicorn hybrids — known as STARWHAL creatures. Games like this create serious buzz, and Wii U gamers will be able to join in.
Though this could slip into next year, it earns a spot due to Ronimo Games at least targeting a 2014 arrival. A sequel to the excellent WiiWare title that recently got a decent port on Wii U, this is a 2D, sidescrolling RTS (real-time strategy) title. The first game was one of the best titles of Nintendo's last generation online home console store, and we're optimistic that this will carry on that legacy.
Originally known simply as Two Brothers, this intriguing top-down adventure game with a Game Boy aesthetic has endured some delays coming to Wii U, with some doubts over a 2014 release. Nevertheless, it'll now come with some more content and polish, hopefully living up to expectations.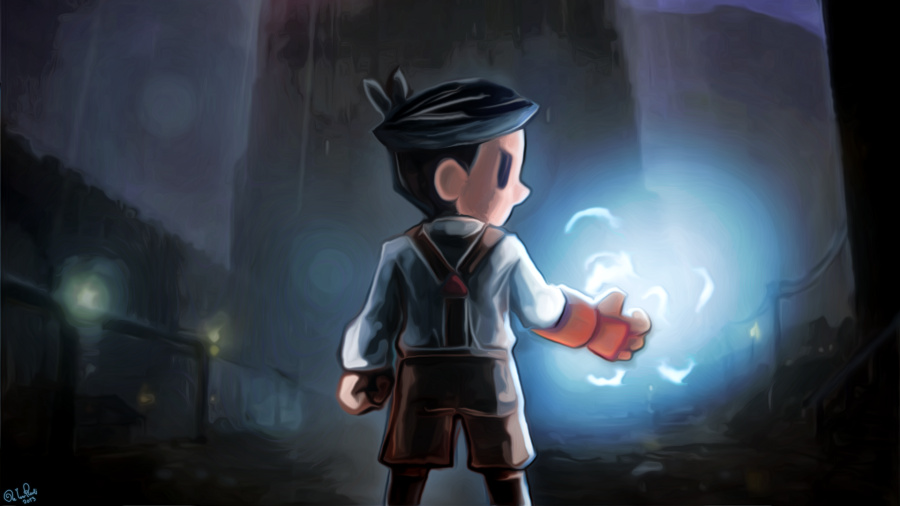 This is in the 'much anticipated and delayed' category, having initially been shown a great deal in other territories and since released on PC. Based on our time with this one it could be worth the wait, as it's a highly stylised adventure that makes clever use of magnetisation and unlockable abilities. We spoke to the developers about their vision for the series last year.

The Nintendo début of Italian developer MixedBag, this is a stylish adventure title in which you pilot a small craft through an alien world, attempting to find your way and unlock new abilities as you go. You can learn more in our interview with the developer.
We're been following this high-intensity twin-stick arena shooter with interest via the early-access PC version, and we're excited by what we've seen. With a stylish look but, more importantly, terrific performance, this continues to evolve and improve with every update; local co-op is a blast.
---
Wii U and 3DS

A high-profile Kickstarter success for Yacht Club Games — made up primarily of former WayForward staff — this is a console exclusive for Nintendo's systems; it'll also be on PC. This sneaks onto the list as it hits this week in North America, though the extra ratings and certification requirements of Europe mean that release in the region is still in progress. A retro NES-style platformer with charming visuals and features unique to the Wii U and 3DS versions, this has received nothing but praise from those that have played it so far.

The much anticipated — and admittedly delayed — third entry in the iconic WayForward series is also coming to the Wii U. Whichever system you play the game on this has plenty of lovely pixels, while promising multi-use weapons and a substantial map to explore; this could be one of the biggest experiences available on both eShop stores.
Originally a success story on Kickstarter, well-known publisher Atlus is confident enough about this Eden Industries project to have taken on publishing duties. A quirky RPG in which you're vice-President of the World and must promptly save it with the help of a substantial team, this was pitched as drawing inspiration from classics such as EarthBound.
---
3DS eShop

Inspired by Breakout and Arkanoid, but with platforming elements and a lot more colour, this is an anticipated title on the way from Mojo Bones. Set to deliver 60fps performance, multiple control options and more, it could be ideal on-the-go gaming. You can learn a lot more about this one in our interview with the developer.
The first entry in this series — brought to us by Goodbye Galaxy Games — went down well, blending Picross with its own twist in which you populate entire lines at a time to create images. Expect more of that puzzle goodness with some tweaks and improvements, as Hugo Smits explains in our interview.
For those that feel the 3DS eShop is best-served by simple, pick-up-and-play experiences, this title from MiniVisions should fit the bill. An anarchic single screen platformer in which you grab and throw objects and simply try to survive, it looks like rather silly fun.

A re-master of the original Moon on DS, Renegade Kid has delivered the first episodic release on the portable store, not to mention a rare FPS for the system. Episode 1 has already passed, and three more parts will complete the first 'season', with the second season expected to cover an all-new story. European release details are yet to be confirmed.
This title was revealed through a much coveted spot in Nintendo's pre-E3 trailer blow-out, an undoubted vote in confidence for the sequel to what we regarded as a rather good DSiWare game. It's an air combat game and, if it lives up to its predecessor, could be a rather promising release on the horizon.
The original Gunman Clive rather rapidly became a budget hit on the 3DS, so the announcement of the sequel is excellent news. This new entry promises four playable characters, more 60fps performance and use of the 3D screen and "more dynamic levels; run through collapsing buildings, jump between ships on a stormy ocean, ride a panda and much more". The trailer also showed a boss fight against a Tyrannosaurus Rex...

Coming only to the eShop, this includes the original series trilogy in one package, with stereoscopic 3D and improved visuals included. This is likely to tempt both veterans and those new to the series.
This action platformer from Renegade Kid has seen a few delays, though still seems to be set for a 2014 arrival. It'll have two-player co-op, two modes and plenty of cameos from other characters; here's hoping it's worth the wait.
---
So there you go, plenty of enticing eShop games on the way in 2014, which plenty more of promise that didn't quite make the cut here. Let us know which you're most excited about in the comments below, while you can check out Nintendo's pre-E3 trailer blow-outs, featuring some of these titles, right here and here.