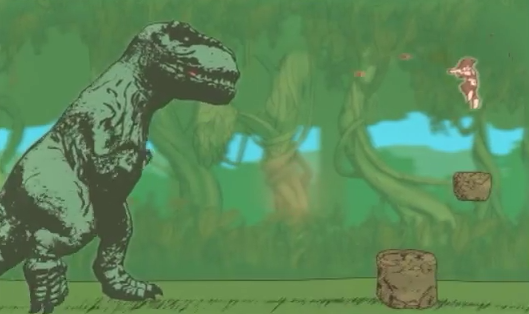 Although the pre-E3 stage is today being taken up by rivals such as Microsoft, Sony, Ubisoft and EA, Nintendo has taken the opportunity to release a host of new trailers for titles on the way to both Wii U and 3DS. Some of these titles appear to be new reveals, too, expanding the list of intriguing titles on the way to the eShop platforms.
Without further ado, below are a host of fresh titles being shown off by Nintendo for the first time.
---
A sequel to the hugely popular 3DS eShop title, this one looks set to have new stage ideas such as on-rails sections, flipped gravity and even a dinosaur boss fight.
---
Originally developed for PC, this is a stylish platformer in which you utilise the top and bottom of the screen, with ambient music accompanying you all the way.
---
Previously shown at an industry mixer, this is a clever-looking puzzle game coming to Nintendo's system as well as Xbox One, PS4 and PC — it looks particularly tricky, and co-op play is the recommended way to tackle the experience.
---
Thorium Wars: Attack of the Skyfighter
A follow up to the DSiWare original, this is a flying combat game on the way to 3DS. Flying around and shooting everything seems to be the order of the day, which could be fun.
---
This is a rather charming Metroidvania adventure that achieved success through Kickstarter. It certainly looks the part and is worth watching.
---
The second part to Renegade Kid's 3DS remake has been shown for the first time, continuing the story at a lower price point than the first part.
---
So there you have it, a look at more games on the way to the Wii U and 3DS eShop stores. Which ones have caught your eye?