Bravely Default: Flying Fairy — shortened to Bravely Default in the West — has been a commercial success for Square Enix in its homeland. That's likely contributed to its localisation (along with support from Nintendo) in its follow-up and improved form that's known as Bravely Default: For The Sequel in Japan. As that title makes clear, the developers tweaked and re-balanced the original release with changes likely to be part of the next title — this is evidently a franchise that will grow.
Although inevitable, it's comforting that this sequel has now been confirmed for the 3DS in Jump magazine. Nintendo's portable appears to be the only system listed to date, though no release date has been provided.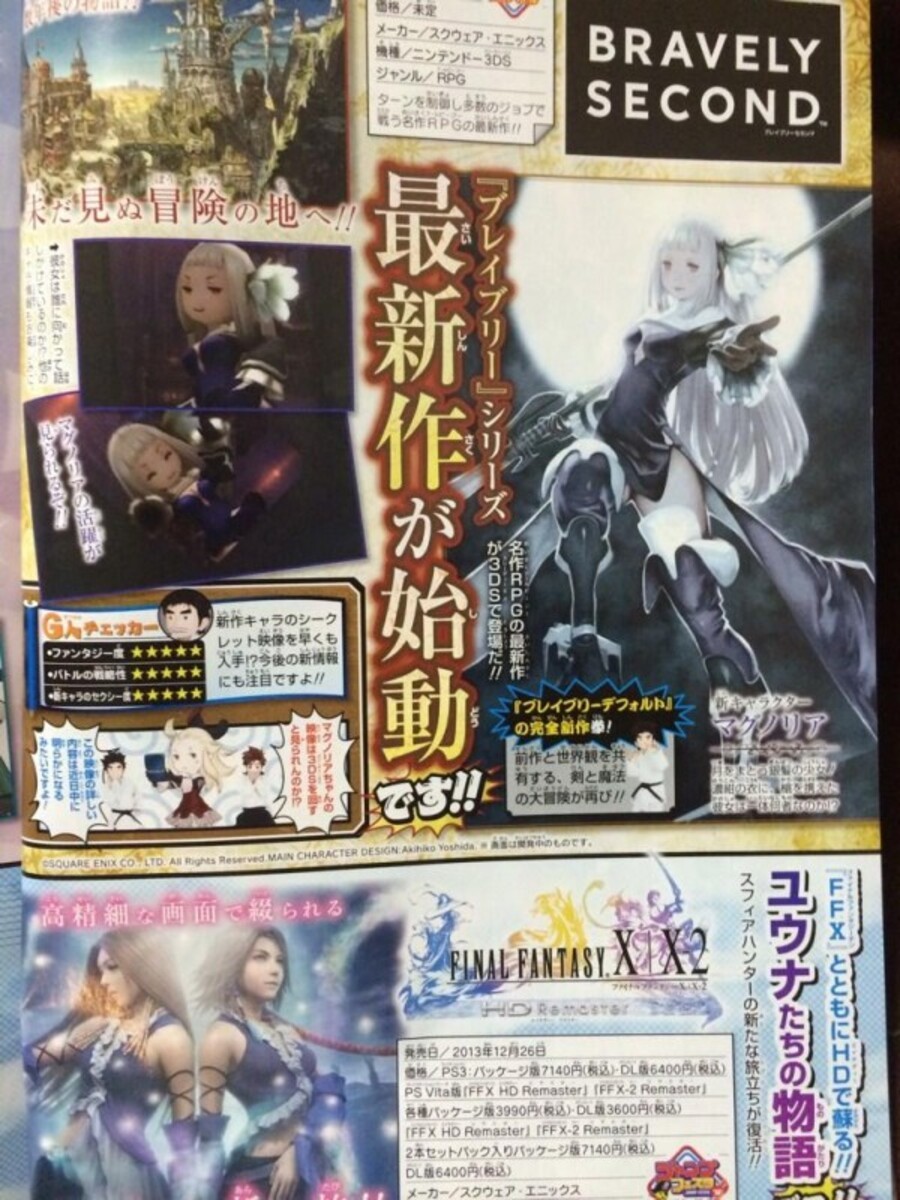 European gamers will have a chance to pick the first game up on Friday 6th December, while North America needs to wait until 7th February 2014. Localisation may not be immediate with the sequel, as was the case with the first, but hopefully success will make it an eventuality.
Are you planning to pick up Bravely Default, and are you pleased that a sequel's been officially revealed?
[source gematsu.com]