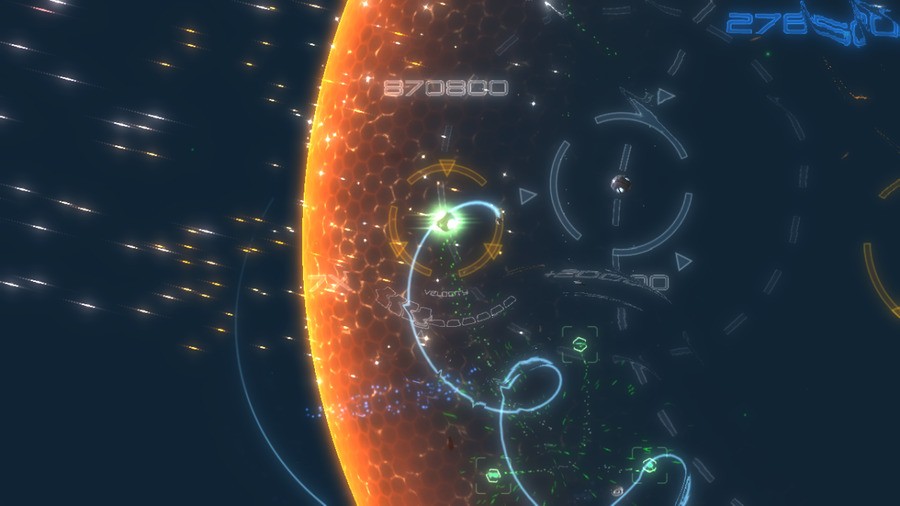 Australian developer Evil Aliens is behind ORBITOR, its first ever project which is currently on Steam Greenlight. It looked like it would be skipping the console market altogether, but that is no longer the case as the studio's compatriot Nnooo has announced it will be publishing the action adventure game on various platforms, though it declined to give any further details on which ones.
ORBITOR takes its name from the protagonist, who is a space probe on a mission to stop its creator. There are several space systems to play through and plucky young ORBITOR must lock onto objects, orbit around them in order to gather speed before destroying them to collect energy.
Nic Watt, creative director at Nnooo, said:
We've had our eye on ORBITOR for some time now. We saw the game at last year's EB Expo in Sydney and thought it would look great on console. It's also got an amazingly atmospheric soundtrack which draws you right into the game.
Nnooo is also publishing Cubemen 2 on Wii U, which will feature cross-platform multiplayer that will boost the user base drastically as well as allowing for a larger amount of user-created content. Hopefully ORBITOR will make it to Nintendo's system as well.
Cubemen 2 is pencilled in for a late 2013/ early 2014 release. ORBITOR is expected to emerge on consoles in 2014.
Check out the trailer for ORBITOR below and let us know what you think to it in the comment section. Would you like to see this on Wii U?