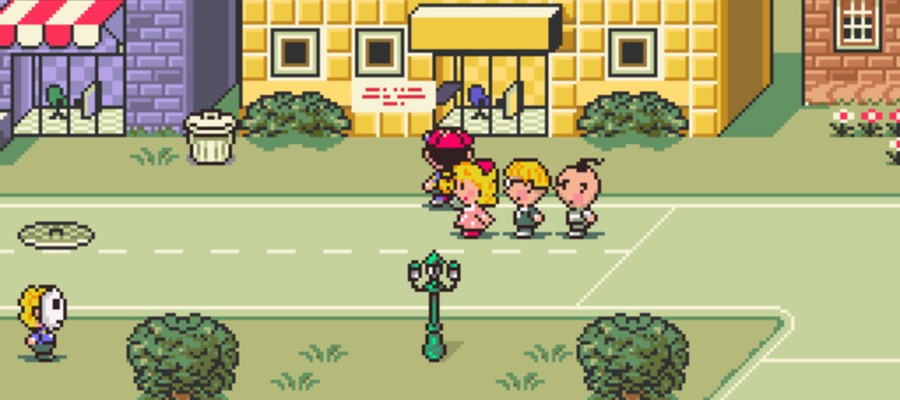 As you're probably aware, EarthBound hit the Wii U Virtual Console last week. This SNES classic was one of the most-requested titles during the Wii era, and many believed it would never see the light of day in the west. Thankfully Nintendo surprised us all, and not only that, they produced a swish new trailer to celebrate the occasion (which you can view below) and even digitised the official strategy guide to help newcomers.
Oh, and the company also kindly hiked the price up to $9.99 / £6.99, which is a little more than SNES games usually cost on the Wii U Virtual Console service.
So why the price increase? Speaking to Destructoid, a Nintendo representative attempted to explain the situation:
As for EarthBound, Nintendo sets prices in the Nintendo eShop and Virtual Console on a game-by-game basis. Different games will be offered at different prices.
It would seem that Nintendo was savvy to the fact that EarthBound was going to be a smash hit, and added a few more rupees to the price. Or — as Destructoid suggests — perhaps the additional cost of creating a trailer and updating the strategy guide are to blame?
Whatever the reason, the inflated price tag hasn't hurt the game commercially — it's current riding high in Wii U eShop charts. And when you consider that a physical version of the game practically requires you to re-mortgage your home, ten bucks isn't that bad a deal.
What are your thoughts on the pricing? Vote in the poll below and post a comment to share your feelings with us.
What are your thoughts on EarthBound's high price when compared to other VC SNES titles? (393 votes)
I don't mind paying a little more because it's such a legendary game

52%

I think Nintendo should have charged the same amount as other SNES games on the VC

26%

I'm not really bothered either way

22%
Please login to vote in this poll.
[source destructoid.com]