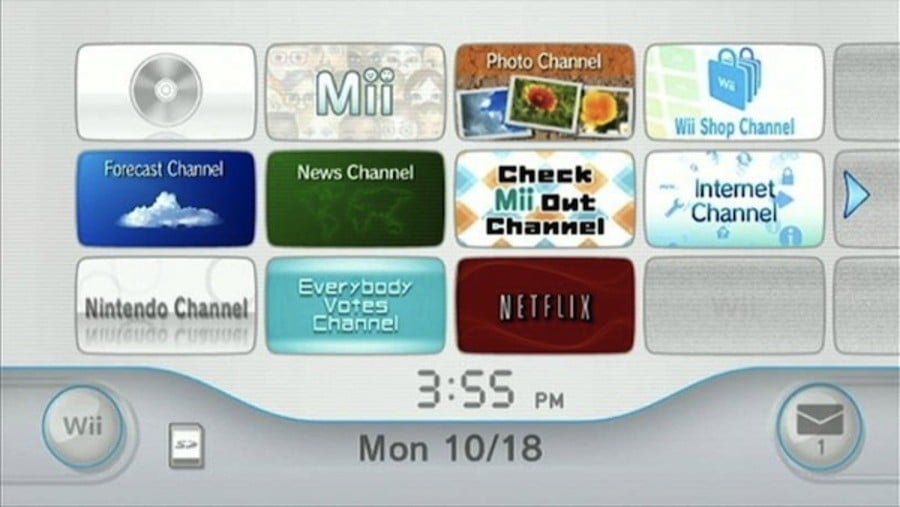 Better get those last rounds in with the Wii's Channels before Nintendo starts flickering the lights at closing time, as the company has announced that a chunk of the console's quirky online features are shuttering on 28th June.
This will effect the Forecast, News, Everybody Votes, Check Mii Out and Nintendo channels — the icons won't disappear from the menu, but booting them up won't get you anywhere. Data exchange between friends over WiiConnect24 is also on the chopping block, so say goodbye to the Wii Message Board, sending Miis via the Mii Channel and other data exchanges in "some game titles." This puts the fate of the Mario Kart and Wii Fit channels in question; we've reached out to Nintendo to clarify what exactly this entails and will update once we hear more.
According to Nintendo, the Shop and Internet channels will go unaffected and the automatic receipt of "Today's Accomplishments" on the Wii Message Board will continue. Online gaming and video services like Netflix or Amazon Prime will still function as well.
The Wii launched with the Forecast and News channels as part of a strategy to work the console into your daily life, but then smartphones blew up and rendered them fairly obsolete. Later channels sought to provide light entertainment and yielded many a crude-faced Mii. Tellingly, none of these shuttered channels have a successor on Wii U.
In early 2012 Nintendo of Japan dropped the Wii no Ma channel, an application that brought targeted advertisements to users as well as "Home Theatre" and shopping options. It never made it outside of Japan, though.
Frankly, we're surprised this hasn't happened sooner. How much use did you get out of these? Sound off!