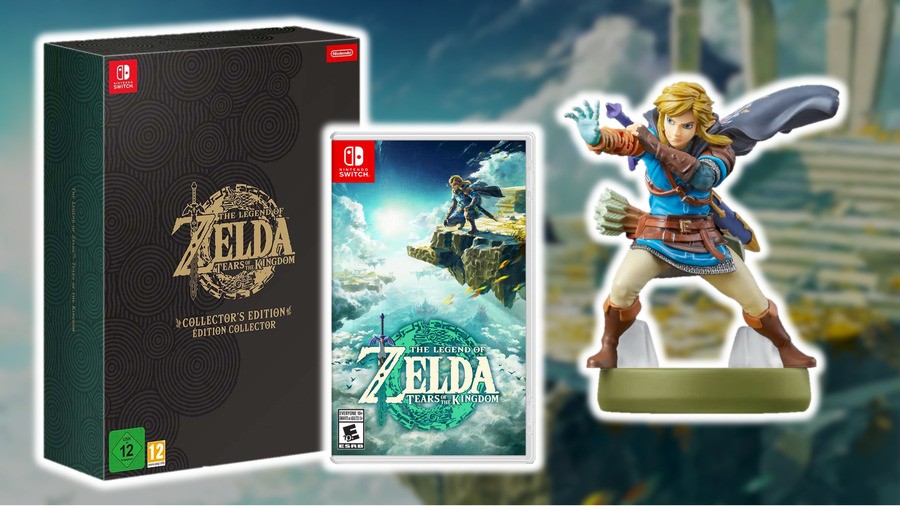 Quite possibly the most anticipated title on Switch's list of upcoming games, The Legend of Zelda: Breath of the Wild 2 is scheduled to launch in spring 2023. We're still waiting on the finer details, such as the game's exact release date and even its final name, but pre-order options are already available for those eager to secure a copy.
Below, you'll find some of the best pre-order options available at this early stage as well as some recommendations for other great Zelda titles you can play on Switch ahead of its release.
Read more: Zelda: Breath Of The Wild 2: Everything We Know So Far
Pre-Order The Legend Of Zelda: Breath Of The Wild 2 In The UK
Several options are available for those in the UK, with a number of retailers already offering discounted pre-orders. The original Zelda: Breath of the Wild has an RRP of £59.99, so the sequel will no doubt follow suit.
Pre-Order The Legend Of Zelda: Breath Of The Wild 2 In The US
In the US, Amazon and Best Buy have pre-orders open at $59.99. The best thing here is that Amazon is offering its pre-order price guarantee on the product, meaning if you order now and the price drops before release, you'll be charged the cheapest price when it's shipped to you at launch.
Other Legend Of Zelda Games On Switch
Thankfully, while we all wait for Zelda: Breath of the Wild 2 to appear, there are plenty of other Zelda games on Switch. We'd happily recommend any of the following, although the original Breath of the Wild is naturally an essential pick to prepare yourself for the sequel.
Read more: Best Zelda Games Of All Time
There are also several official books and guides designed to enhance your experience with Breath of the Wild:
---
Are you looking forward to Link's next adventure in Zelda: Breath of the Wild 2? What are you hoping to see from the new game? Let us know in the comments below.