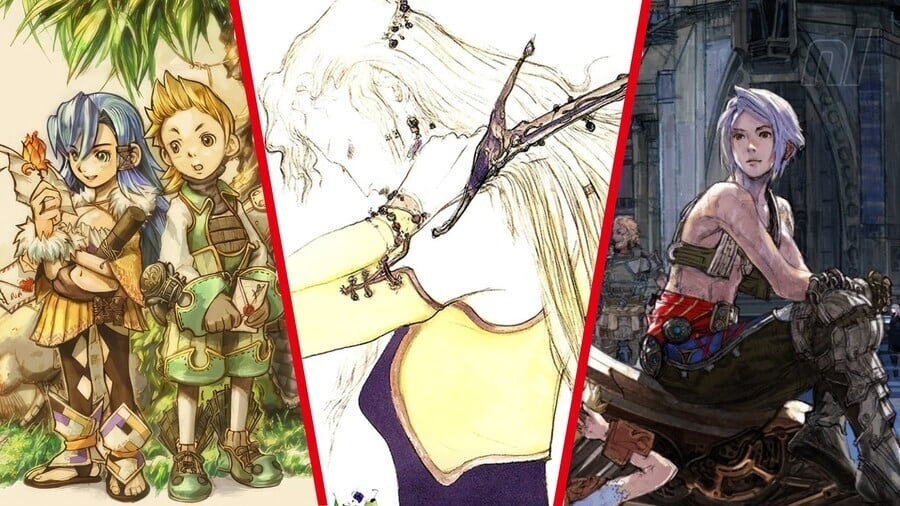 The release of Final Fantasy: Crystal Chronicles Remastered Edition has had us looking back over the long-running and celebrated Final Fantasy franchise. The RPG series with the title to get Lionel Hutz hot under the collar has over three decades-worth of titles to its name, with fifteen mainline entries, and a bewildering host of spin-offs, side stories, sequels, crossovers, remakes and more that form one of gaming's biggest juggernaut franchises.
We recently asked for your help in rating all the mainline games that have appeared on Nintendo consoles--to keep things simple (confusing numbering for the West aside). Our thanks to everyone who voted. It's no small task, that's for sure, with twelve of the fifteen mainline games now available to play on Nintendo consoles (okay, eleven-and-a-half; the Pocket Edition of Final Fantasy XV isn't really the full monty and its position in the list below is no surprise).
The influx of Switch ports for the later 3D games means that Nintendo gamers can now enjoy the majority of the series, with only XIII, MMORPGs XI and XIV, and XV (in its full form) absent from the mainline lineup. We discuss in the list below the various versions of each title - they can be pricey to pick up these days, but who can put a price on this incredible series?
Remember that the order below is updated in real time according the each game's corresponding User Rating. Therefore, it's entirely possible to influence the ranking even as you read this. Simply click on the game you wish to rate and assign a score on the Game Page.
It is time: brace yourselves for our reader-ranked list of the best (mainline) Final Fantasy games on Nintendo systems...