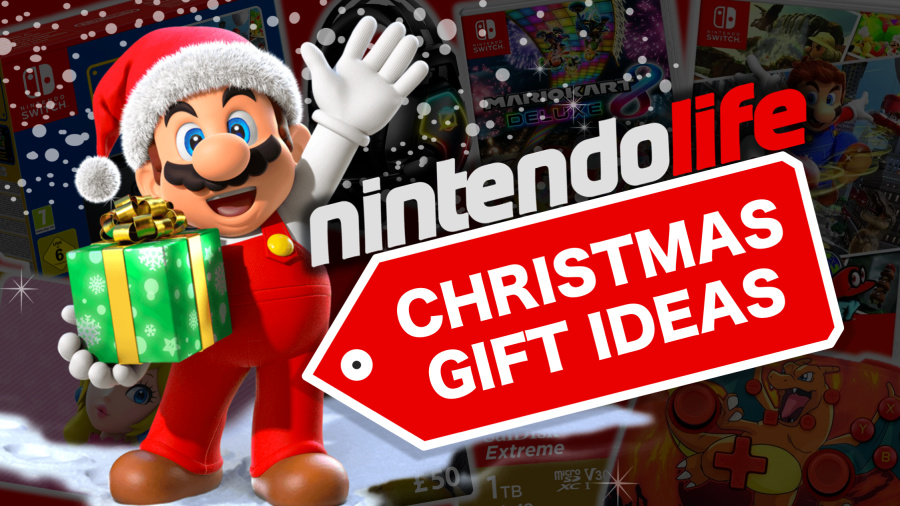 Yes, the holidays are almost upon us! Perhaps you already managed to sort out a few Nintendo-related gifts for our nearest and dearest this holiday season — bearing in mind the unpredictable nature of 2020, it's probably best to plan as far ahead as possible, and for every eventuality! And if you're a little late this year, a present in January will be just as appreciated, no?
If you haven't yet sorted your Nintendo Christmas gifts for 2020, fear not – we're here to help you hunt down stocking fillers and video game-themed gift ideas to brighten the heart (and lighten the wallet) this Christmas. There's plenty to choose from, so if you're wondering what to buy your Nintendo-obsessed family and friends for holiday season 2020, we've got a selection of options below for you to peruse.
In this Nintendo Christmas gift guide, we've collected all the questionable jumpers, board games, socks and grin-giving Nintendo merchandise we can find to help you in your search for the perfect gift for the gamer in your life. In addition to Switch hardware and games, you'll also find anything and everything to do with Nintendo which isn't games, consoles or accessories — something for everyone! And if you can't find exactly what you're looking for, we've also got a guide for Handmade Nintendo Christmas Gifts and handmade Nintendo Christmas gifts and one for Nintendo Art Prints and Posters.
Prices will no doubt fluctuate over the coming weeks, and we'll keep an eye on them to make sure you're getting the best deals. Happy festive hunting everyone!
US Nintendo Christmas Gift Ideas
UK Nintendo Christmas Gift Ideas