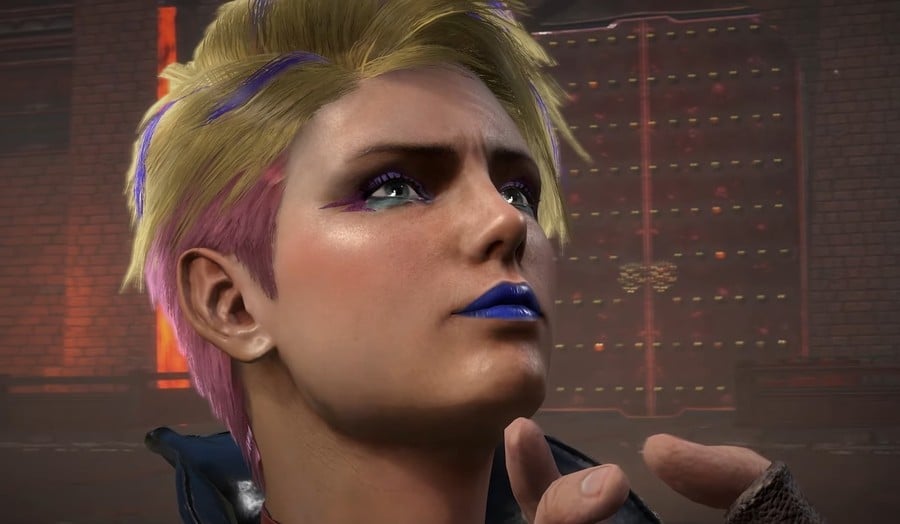 Update: Added new trailer, release date, and ESRB rating.
---
For the longest time, PlatinumGames' long-awaited Bayonetta 3 has been somewhat of an enigma.
First announced at The Game Awards 2017, and as a Nintendo Switch exclusive no less, Bayo 3 instantly shot up the list of Most Wanted Games, but over the next few years, information was pretty scarce.
We did find out that Bayonetta and its Wii U-exclusive sequel were on their way to Switch in February 2018 (and then got to play them later that year), but it wasn't until 2022 that we finally got a release year (2022) and then, in July, a release date (October 28th).
We've collected all the information about the game right here for you to figure out if Bayo 3 is your cup of tea!
When will Bayonetta 3 launch on Nintendo Switch?
Will Bayonetta 3 launch on other platforms?
As of this moment, Bayonetta 3 is a Nintendo Switch exclusive, so will not release on any other platform.
Much like Bayonetta 2, Nintendo is publishing this one and has helped fund development of the game. While not impossible, it's highly unlikely we'll be seeing it on other companies' platforms.
How much will Bayonetta 3 cost?
$59.99 USD / £49.99 / 59,99€.
What's the ESRB rating?
To absolutely no one's surprise, it's a Mature rating. Here's what to expect:
Violence
Blood and Gore
Partial Nudity
Strong Language
In-Game Purchases
Will there be a physical version of the game?
You betcha! We don't know if it'll release at the same time, though, although it would be highly irregular if not.
There will also be a special Trinity Masquerade Edition, featuring:
A full-color 200-page art book
Three reversible game cases from each game
More info to come later

The original Bayonetta will also be getting a limited stand-alone physical release on September 30th, which will be available for pre-order via select retailers and the My Nintendo Store for $29.99.
What can we learn from the announcement date trailer?
New locations, new ensemble, and a new enemy: The manmade bioweapons, Homunculi. There's a new ability, Demon Masquerade, which channels demons linked to Bayo's weapons, and the game will take place across Tokyo and China, amongst other locations.
Here's some tasty information from the eShop page about Viola, the new playable character:
Fight your way through the streets of Tokyo, the mountains of China, and many other locales! Along the way you'll meet a virtual coven of Bayonettas, each more fabulous than the last. You'll also slash and slay as Viola, a feisty witch in training who fights with a sword and a capricious companion, the demon Cheshire. Find out what fate awaits Bayonetta, and if this arcane alliance can really save reality!
Will Bayonetta still be the main character?
Yes and no. The gun-toting witch is still the main character, but new character Viola, a witch-in-training, is the deuteragonist of Bayonetta 3.
Also, apparently there is more than one Bayonetta. What could it mean?!
What's going on in the Bayonetta 3 teaser trailer?
Bayonetta is locked in a pretty intense battle with a figure covered in purple fire who, at the end of the trailer, appears to defeat Bayonetta and disappear in a puff of smoke.
There are a few interesting things to note in the trailer. First, Bayonetta is wearing what appears to be her costume from the first game, and her hair is long. This is notable because Bayonetta sported a shorter haircut and wore a different outfit in the sequel.
While it could mean nothing, it could also mean that Bayonetta 3 takes place before Bayonetta 2. This is a theory supported by the Wittingham Fair guns she's rocking, as these break during the anime Bloody Fate, which is set before the first Bayonetta.
What doesn't support this theory, is that Bayonetta appears to die during the trailer – or at the very least have her legs torn off. If you watch closely, these fall in different directions right after the fight. You also see Bayonetta's hair ribbon from the first game break in two during the first few seconds.
This is all conjecture at this point, but fans on the Bayonetta Subreddit believe that the mysterious figure that "kills" Bayonetta is Rodin due to his combat moves and shades that it appears to be sporting right at the end of the trailer.
But none of this is fact, so take it all with a pinch of salt. Let's wait and see what happens to Bayonetta when the threequel launches on Switch.