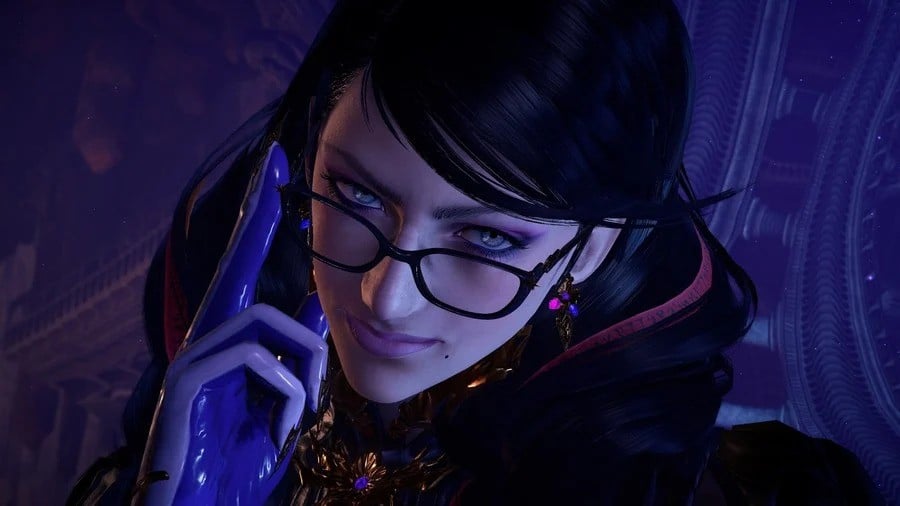 After years and years of waiting, we finally have a release date for Bayonetta 3. The game launches exclusively on Nintendo Switch on 28th October 2022.
Pre-orders for the game have already started to appear ahead of its upcoming launch, and we'll be keeping this page up to date with all the best offers and links to the game's special Trinity Masquerade Edition as and when retailers decide to drop them.
Make sure to bookmark this page and keep checking back, or grab a pre-order now from the options available below!
Pre-Order Bayonetta 3 In North America
Here's where you can grab a copy of the game in the US at present:
Pre-Order Bayonetta 3 In The UK
The first listings for Bayonetta 3 are now starting to appear in the UK, too, with plenty more listings expected to arrive soon. That option from Base is already looking mighty tempting.
Bayonetta 3 Trinity Masquerade Edition On Switch
Bayonetta 3 is being treated to a special, limited edition release. It's called the Trinity Masquerade Edition and comes with the following:
Get up close and personal with the beauties and beasts of Bayonetta 3 with a full-color 200-page art book, and display the whole Bayonetta trilogy with three reversible game cases, one for each title, that combine to form stunning panoramic artwork.
Pre-orders have opened in the UK, with US pre-orders are expected to follow soon.
Are There Any Pre-Order Bonuses For Bayonetta 3?
No Bayonetta 3 pre-order bonuses have been revealed just yet, but we'll update this article if that changes.
Get Ready For Bayonetta 3
If you haven't played the previous Bayonetta games, now really is the time. Catch up on the series below:
---
Are you looking forward to this one? Let us know if you're planning on buying a copy with a comment below.