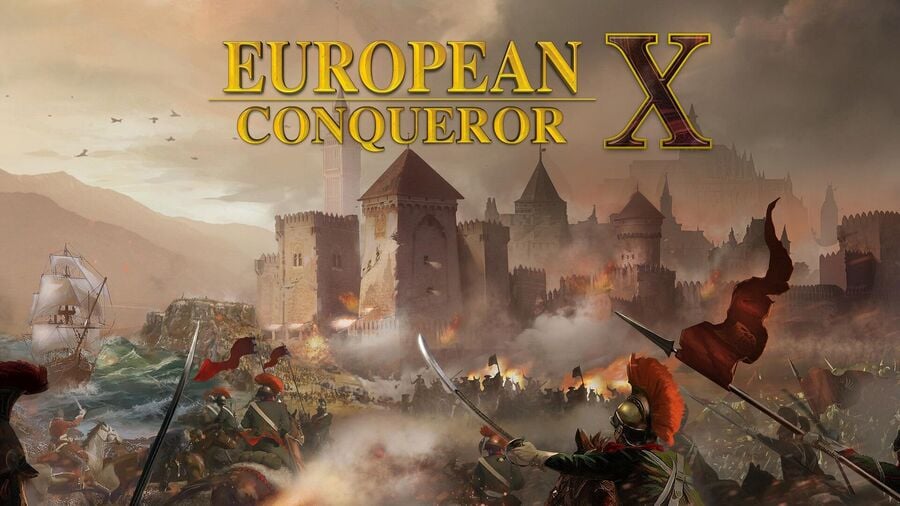 Turn-based strategy fans may have something to look out for next week. Coming to Switch on 7th May courtesy of CIRCLE Entertainment, European Conqueror X will soon have you reenacting (and we daresay rewriting) history as you direct battles from key periods in the late 18th and early 19th century.
Developed by EasyTech, it's a follow up to World Conqueror X which seemingly bucks the trend by going smaller and concentrating on a continent rather than upping the ante and going galactic. The series began on the 3DS and channels board game classics such as Axis & Allies and Risk. This entry will have you managing not only troops and military units, but also cities, generals and even royalty. It appears to have a particular eye for historical accuracy - that is until you get in there and change the tide of history, we suppose.
The official blurb details three modes:
There are three key modes to test your skills! The lengthy Campaign takes you from the battlefields of Europe to the US War of Independence and beyond. In Conquest you choose from a wide range of nations and seek domination over the continent through nation building. Finally there are challenges, special levels that test your strategic nous and understanding of the game mechanics.
We found the previous game to be a satisfying warfare strategy game, praising its "appealing board game aesthetic" and giving it "a solid recommendation for war-gamers". The focus on a single continent that the title suggests sounds like a welcome change, although we'd imagine getting involved in the US War of Independence will involve heading to the Americas, at the very least. Regardless or where it takes us, we'll be keeping our eye on this one.
It's up for pre-purchase today and doing so will net you a 20% discount on the launch price of $9.99USD / €9,99, so if this looks like something that'll float your boat you can get it for $7.99USD / €7,99.
Did you play World Conqueror X or the 3DS originals? How does testing your warfare skills on the European stage grab your attention? Share your thoughts with a comment below.