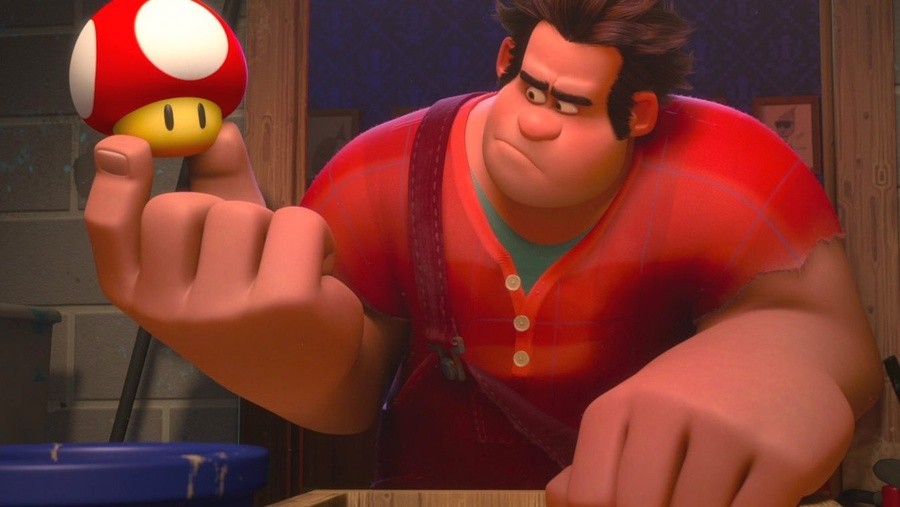 Plenty of weird and wonderful things happen in the crazy world of Fortnite on a regular basis, but we've never seen anything quite as odd - and possibly as clever - as this.
Regular players of the game will likely be aware of a giant, outdoor movie theatre screen that peacefully sits within Risky Reels. Well, for just the briefest of moments, Disney star Wreck It Ralph can be seen flashing across this screen, running from left to right and giving a small wave before disappearing. The weirdest thing about the situation is that neither Epic Games nor Disney has spoken about any crossover potential, simply leaving players to discover it for themselves.
You can see the cameo in action in this video from MozzzyyTwitch, seemingly one of the first players to have witnessed it in-game. Just as a quick warning, the appearance unsurprisingly took the streamer by surprise, resulting in some bad language towards the end of the clip.
Of course, the original movie's sequel, Ralph Breaks the Internet, launched in US cinemas last night - the same time that this little appearance first took place. The films are known for featuring plenty of video game references, with Ralph finding himself being digitally transported into famous games; it would appear that this is a genius little bit of marketing, rather literally plonking the character into a real-life game in a similar fashion to the movie itself.
The film is releasing in the UK next week, so perhaps UK players should keep an eye out for a random appearance, too. Nicely played, Epic Games. Nicely played...
[via reddit.com, eurogamer.net]