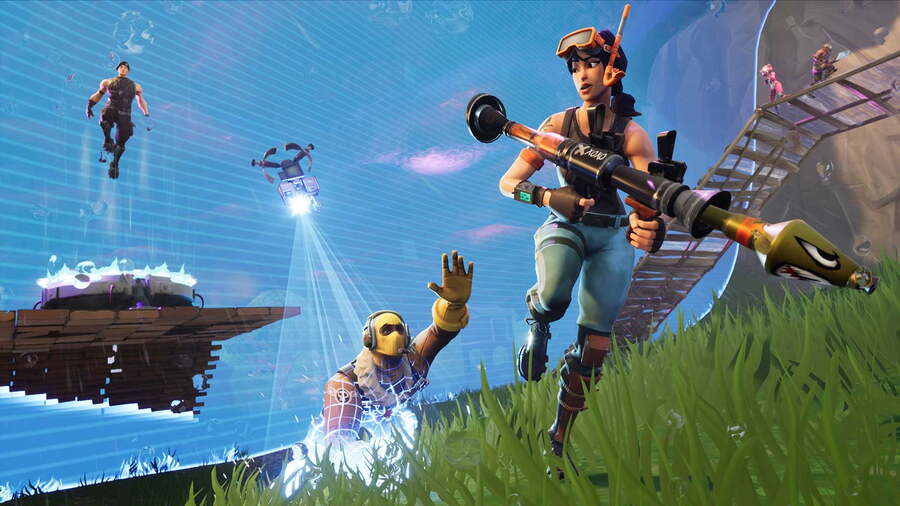 Epic Games has announced that Fortnite's account merge feature - which was set to be introduced this month - has been delayed until early 2019.
If you missed the news on this one, the merge feature is in the works to help those who were forced to create a new account on Nintendo Switch when Sony blocked all accounts that had been used on PlayStation. When up and running, this feature will allow players to merge all purchases and cosmetics, win totals, V-Bucks, and more from their various Fortnite accounts together, meaning that the items they've bought in-game on Switch, PlayStation, or any platform can be accessed across all devices.
It's a feature that will be most welcome to those who were forced to spend extra on a second account thanks to Sony's initial cross-play reluctance, but the developer is having some trouble getting the feature live. A recent blog post explains the delay:
"Due to some ongoing technical concerns, we will be delaying the Account Merge feature until early next year. We want to make sure that this process is thoroughly tested and working properly before releasing it to those of you currently looking to transfer purchases from other accounts to your primary account. We'll be sure to update you as we get closer to the release of the feature, which will include a web page on launch to help guide you through the flow!"
If you were unaware, Sony's account block itself has now been lifted, meaning that Fortnite players are slowly getting to a point of playing the game how they like - which arguably should have been the case right from the beginning. Hopefully, this final step won't be too long away.
Did you or anyone you know have to open up a second account to get started on Switch? Perhaps your first experience of the game was on Nintendo's machine anyway? Tell us below.
[source epicgames.com]