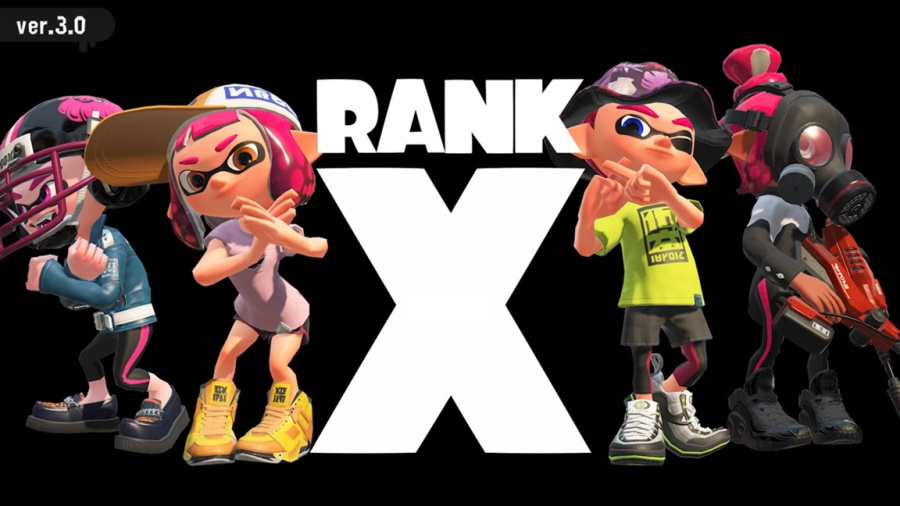 Alongside the standard Turf War battles, Splatoon 2 has a fierce competitive scene with a much higher skill requirement. The coveted 'S' rank in this mode used to be the end goal for those with their eyes set on glory, but Nintendo recently announced that it would be raising the bar even higher in a big upcoming update. Seeing as how this will shake things up a bit on the upper side of the competitive mode, Nintendo put out a Tumblr post explaining how X Rank will work.
All players ranked S +10 to S +50 will be automatically promoted to X, after which the progress bar will disappear and be replaced with a numerical X Power. Winning and losing will cause your number to go up or down, and the top 500 players in each game mode will be displayed monthly on the SplatNet 2 app, along with the names of the highest-ranking players for each weapon. After each monthly update, the X Power will be reset to "measuring", and if you didn't meet the minimum requirement, you'll be kicked down to S +9. Additionally, if your X Power falls enough in the middle of the month, you'll be instantly demoted to S +9 before the reset.
In other news, weapons will now switch from being added at a rate of one per week to being added in a bulk group at the start of a month. Additionally, all Ranked Modes will now pull from a pool of eight maps, and the pool will be changed each month when the X Power resets.
What do you think? Are you pleased with these changes? How high have you ranked? Share your thoughts in the comments below.
[via splatoonus.tumblr.com]