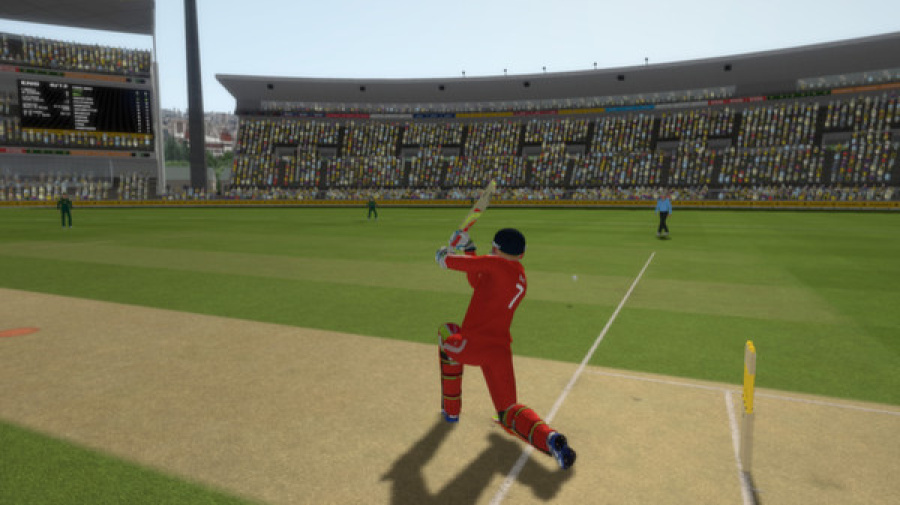 Update
Ashes Cricket 2013 has now been removed from Steam, with plenty of unsurprisingly negative feedback on the title no doubt contributing to that outcome. To date publisher 505 Games, developer Trickstar Games and licensees (such as the ECB) are yet to officially comment. Once they do so we'll provide a full update article.
Original article
Who remembers Ashes Cricket 2013? Come on now, raise your hands! Oh...
Well this writer remembers, because it was supposed to arrive in time for the UK Summer Ashes series — between England and Australia, if you don't know the whole history thing — and give cricket fans their fix on Wii U. Except there was a troubling lack of footage — well, none at all, actually. The release date approached and the only trailer was a teaser with no gameplay footage, giving the whiff of a hungover batsman as he staggered out to face an on-form Mitchell Johnson or Stuart Broad, depending on your loyalties.
So it was delayed, with publisher 505 Games saying the following:
It is hugely disappointing that 505 Games has had to make this announcement today. We all had high hopes of bringing out a stellar cricket game during the first leg of this unprecedented Ashes year. But the fact of the matter is, we took a long hard look at the game as it stands and decided it simply wasn't good enough in its current state. It was simply not worthy of the Ashes name.

Unforeseen issues which developer Trickstar faced in latter stages of development have meant that they have been unable to do the requisite amount of polishing and fine-tuning which any game needs. We owe it to ourselves, to our licensors, the ECB and Cricket Australia, but most of all to the dedicated cricket fans and gamers to put our best foot forward.

It is small compensation that we have the benefit of a second Ashes series in this unique cricketing year which affords us further time to work on the game and get it right for the return leg. We are confident that the time between now and the second Ashes series will be enough to add the final polish we believe the game needs. We are committed, as we always have been, to releasing a great game and we are doing everything in our power to ensure this is the case.
The second Ashes series of the year is now well underway, and the game has indeed been released — on PC at a budget price. More importantly, it looks atrocious, with 505 games having the audacity to upload that same footage-free teaser trailer on the Steam game page. The official game's website and related social networks haven't even acknowledged the release, which says it all — the Twitter page was last updated in September and the Facebook page no longer exists.
We would mourn this one's loss but, looking at the footage below, maybe it's for the best that this is unlikely to ever come to the Wii U. People have paid actual money for this game, which we imagine feels rather like being bowled out for a duck.
[source videogamer.com]