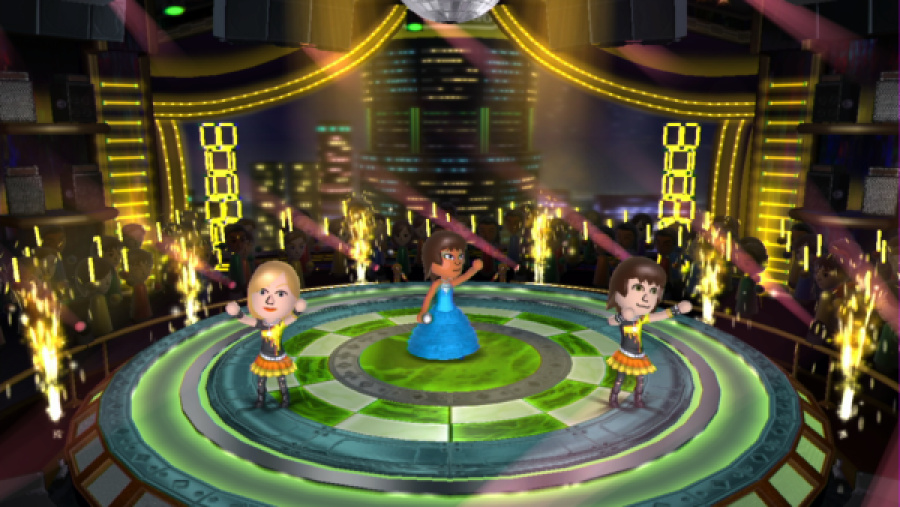 Wii Karaoke U by JOYSOUND had previously been confirmed for a 2013 in the West, and Nintendo of Europe has been first to step out in its fanciest get up to grab the mic, confirming a release date of 4th October in the region. It'll be a free download initially, which will allow you to browse and become familiar with the app before you then pay for full access.
The initial download will allow you to browse and explore the 1500 songs included — gosh — and figure out how it all works, while more tunes are due to be added in the future. If you want to play properly you can pay for a one hour (£1.79), 24 hour (£4.49), or 30 day ticket (£13.49), with the app necessitating broadband as you play to work — it doesn't download 1500 songs onto your system's memory in the install, but accesses individual tracks as you play. As a special promotion you will be able to download a one-hour trial ticket for free once the app is downloaded.
In terms of the modes on offer, there's a standard sing-and-get-rated mode, another option that gives you far more detailed analysis, and an Online Rating option. As you perform in the latter — and your Mii struts around on stage in silly outfits of your choosing — you receive ranking updates in comparison to other singers in Europe, before being given a final ranking at the end of the song. If you're playing with friends or family you can also try the Karaoke Battle, where up to ten players split up into two teams for a 'sing off' over multiple rounds. USB Microphones are supported, or if that's not an option you can use the GamePad's built-in mic.
This app made a lot of noise — in a marketing and literal sense — in Japan when launched, and it'll be interesting to see whether this pay-to-play karaoke angle will take off in the West. With so many songs the limited access ticket could be great for parties, in particular; just remember to invite or warn your neighbours, first.