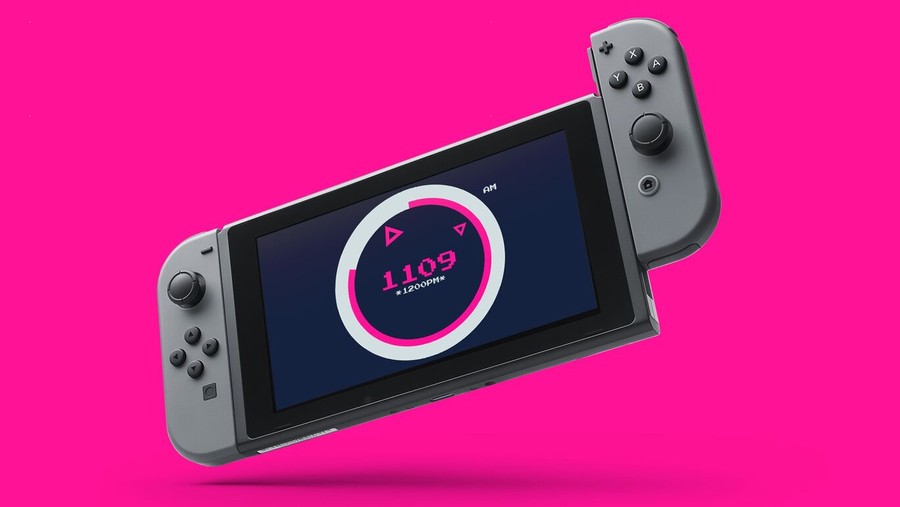 Update: RedDeerGames has confirmed that AAA Clock's new 'deluxe' version and its accompanying DLC will be coming to the west:
AAA Clock has just been ranked alongside Pokémon Brilliant Diamond and Shining Pearl and Shin Megami Tensei V in the new, "Most Played" section of the US Nintendo eShop, where you'll find apps with the average longest playing time in the past two weeks.

Just after Christmas, there will be another great opportunity to download AAA Clock, the first and only watch for Nintendo Switch. RedDeer.games is excited to announce that on December 27, 3 DLCs and Deluxe Edition will be released in America and Europe.

Imagine such a situation. It's December 31, 2021, your house party is in full swing, all your friends are having a great time.
It's approaching midnight so you grab your Switch, swing your hand high up... and with the all-new AAA Clock on, start the countdown. This evening couldn't have been more enjoyable!

What better way to measure New Year's Eve until midnight than by AAA Clock?
---
Original Story [Tue 14th Dec, 2021 09:05 GMT]: AAA Clock left some of us scratching our heads when it launched on Switch earlier this year, but publisher RedDeerGames is clearly on to a winner here, as the company has just launched a 'deluxe' edition of the time-keeping app, along with three new clock faces – one of which is based on the hit Netflix TV series, Squid Game.
RedDeerGames says that the new faces are a direct result of the feedback received from the launch of the base app back in October, as users have been saying they got bored of looking at the same clock face.
The Squid Game-themed clock design ("Squid Clock") comes free with the deluxe edition, and is, according to the publisher, "inspired by a popular TV series," which is RedDeerGames' way of referencing the connection without actually saying it explicitly. The eShop description even mentions the famous "Red Light, Green Light" game.
The clock showcases a design that features circle and triangle shapes, which also appear in the hit South Korean show. The pixel-style clock in the middle is similar to the counter in the TV series which displays how many players remain.
Squid Game, in case you've been living under a rock, presents a dystopian challenge where a selection of down-on-their-luck individuals must participate in childhood games in order to win a cash prize, with dire consequences waiting for those who fail. It is officially Netflix's most popular show, with 1.65 billion viewing hours during its first four weeks.
The other two DLC clocks are paid-for items. One has a planet-like design ("Spin Clock") while the other is based on RedDeerGames' Cyber Protocol ("Cyber Clock").
There's no word on whether or not the deluxe version of AAA Clock will come to the west, but, according to Automaton West, the base version of the app is ranked alongside Pokémon Brilliant Diamond and Shining Pearl and Shin Megami Tensei V in the North American eShop's 'most-played' list (based on December 6th's update data). Given that fact, we'd say there's a fair chance of this coming to the west.
[source automaton-media.com]