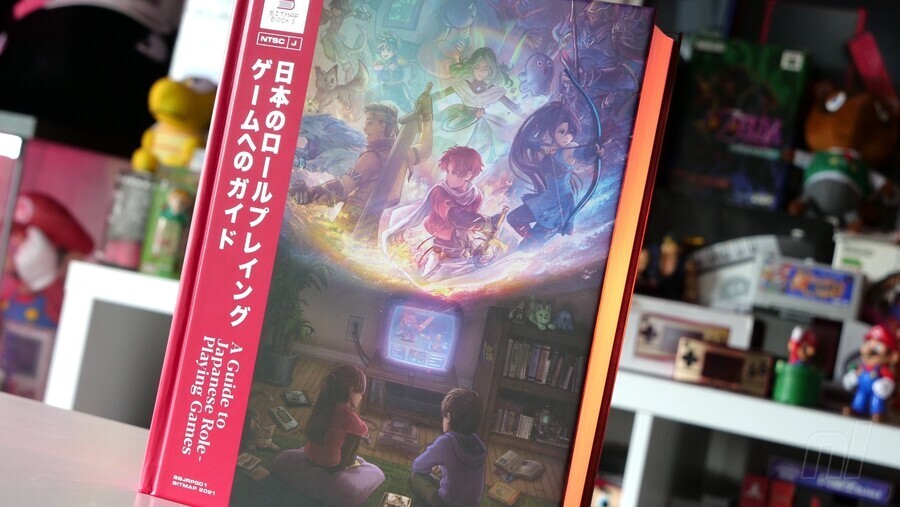 If you're a long-time reader of the site then you'll be familiar with the output of UK publisher Bitmap Books, which has produced the likes of Game Boy: The Box Art Collection and The SNES Visual Compendium. You may also be aware of the talents of one Kurt Kalata, who is a contributor to Nintendo Life via reviews and features.
The news that these two mighty forces have combined to create A Guide To Japanese Role-Playing Games should come as a welcome fillup during a rather torrid time in global events, but before we allow you to get too excited, we should note that the book is now totally sold out (don't say we didn't warn you).
Still, while it's now impossible to purchase this tome from the original publisher (eBay is an option), we thought you might like to have a quick look at the book, as our copy arrived in the office recently.
Kalata is joined by a wide range of JRPG experts and the book digs deep into the history of the genre, highlighting classics examples such as Final Fantasy, Fire Emblem, Dragon Quest and Chrono Trigger. However, this isn't totally focused on well-known titles and gives space to more obscure games, including Romanica, Princess Crown and the rather naughty Dragon Knight series. There are plenty of titles included which are somewhere in-between, too, such as 16-bit cult classics Soul Blazer and Landstalker.
Each entry has an in-depth description or review, and there are screenshots and box artwork to go along with it. There are also chapters that discuss aspects of JRPG games such as localisation, anime adaptations and even the soundtracks to these often seminal releases.
A Guide To Japanese Role-Playing Games is impeccably designed and brilliantly written, as is the case with so many of Bitmap Books' output. Additional stock of the standard edition is expected to arrive in October, but for now, this comprehensive catalogue of JRPG greats is likely to remain tantalisingly out of reach for many.