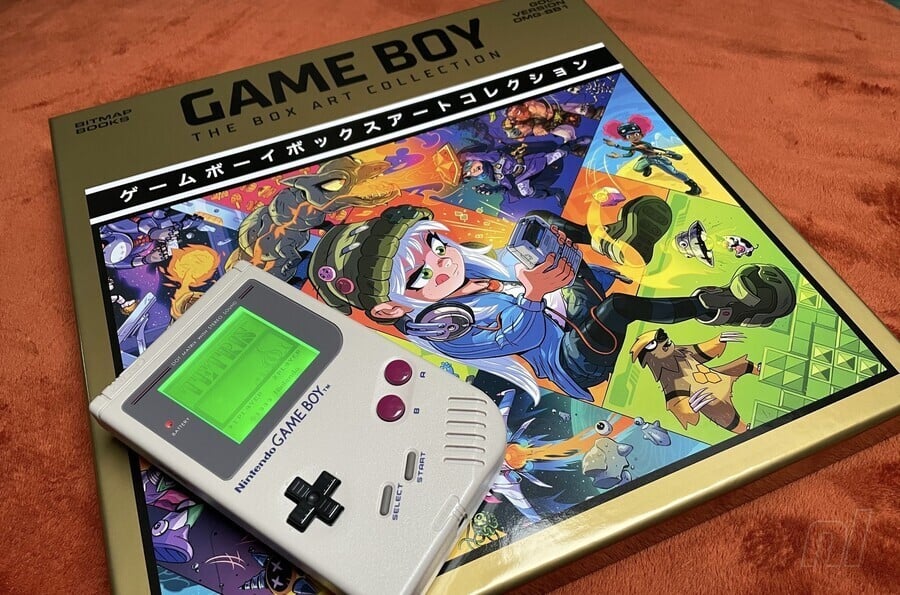 UK publisher Bitmap Books is famous for its high-quality tomes, and we've got an office packed with them here at Nintendo Life. The company has previously covered the likes of the SNES and NES, and even did a book dedicated to the amazing artwork seen on Super Famicom game packaging.
Bitmap has returned to that theme with its latest product, Game Boy: The Box Art Collection, which features hundreds of Game Boy covers from all around the world, as well as interviews with esteemed collectors and a 'history of the Game Boy' feature.
Wil Overton has supplied the amazing artwork for the cover, while the words come courtesy of our very own Damien McFerran (hopefully that doesn't put you off). The Nintendo Life connection doesn't end there, either; Gonçalo Lopes – a long-time contributor to this very site – captured all of the lovely screenshots used in the book. As you can see from the photos on this page, it's a really lovely publication, and a must if you're a fan of the console.
If you've got your copy, let us know what you think with a comment below.