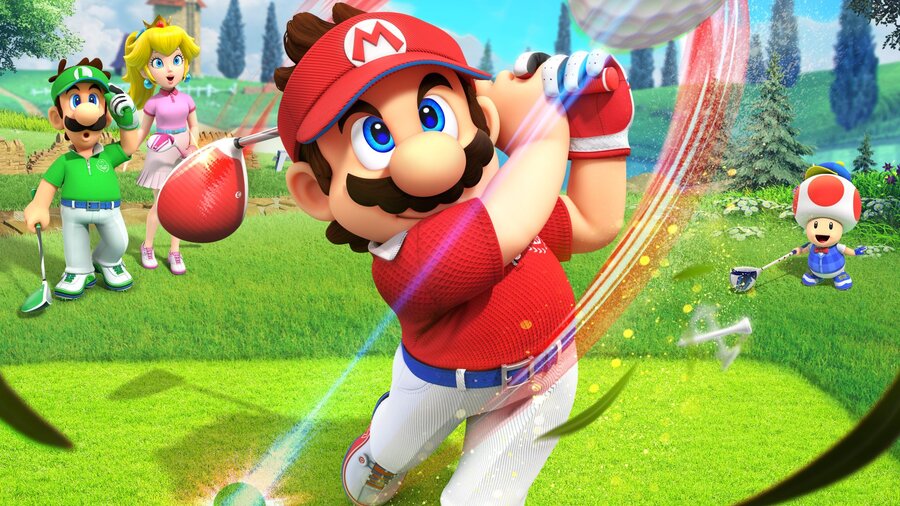 It's become standard practice for Nintendo to release day-one updates for its latest releases on the Switch. Following on from first-day patches for Miitopia and Game Builder Garage, we've now got one for Camelot's game, Mario Golf: Super Rush.
It bumps the title up to Version 1.1.0. According to Nintendo's official support page, there are some adjustments, improvements and changes. The motion controls have also been tweaked. Here's the full rundown:
Ver. 1.1.0 (Released June 24, 2021)
Battle Golf

Added "Enable/Disable" for Rush Events. Selecting "Enable" will cause Rush Events to occur at fixed times during play.

Golf Adventure (Adventure Mode)

Added Challenges for Shots off tee, Approaches, and Putting. The new challenges can be accepted from the Fire Bros in each area's practice area.
Added lessons that teach spin use, and strategies for wind direction. The new challenges can be accepted from the Hammer Bros in each area's practice area.
Adjusted several scenes encountered during the Golf Adventure mode of the game.

Motion Controls

"Practice Swing" now displays on the screen when trying out practice swings.
Adjusted the game balance around swing inputs.

Online and Local Wireless Play

Names of online opponents will now display.
Connection errors occurring mid-game will now display.

General Changes

Adjusted the display position of text and other information displayed during play.
Adjusted the results screen.
In addition, adjustments have been made to the game balance, and issues have been fixed to make the game experience more enjoyable.
---
During its E3 Direct last week, Nintendo also confirmed it would be releasing free content updates for the new Mario Golf - including more courses and playable characters.
If you would like to find out more information about Nintendo's new Switch game, check out our review. Have you downloaded Version 1.1.0 yet? Notice anything else? Leave your thoughts down below.
[source en-americas-support.nintendo.com]