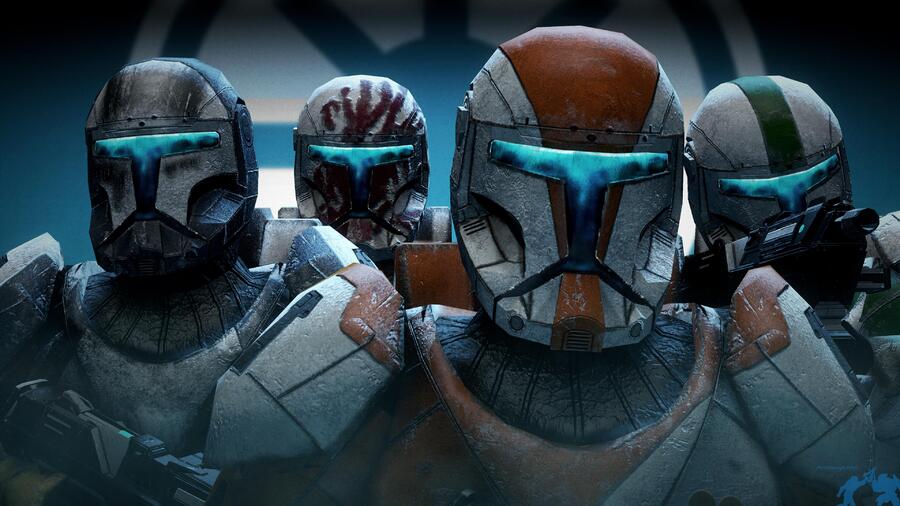 Aspyr Media has made a name for itself lately with Star Wars fans. Having previously released Jedi Knight: Jedi Academy, Jedi Knight II: Jedi Outcast and Episode 1: Racer on Switch, rumours recently surfaced that Star Wars: Republic Commando would be next in line. It's no longer a rumour, as Aspyr Media has confirmed today it's arriving on Switch for April 6th.
Originally released back in 2005, Republic Commando brought us a tactical first-person shooter set within the Clone Wars. Taking us to the frontlines of Geonosis, you led a special ops unit called Delta Squad as clone trooper RC-1338 - better known as "Boss" - accompanied by three additional Clone Commandos.
Speaking further about this re-release, Aspyr co-founder Ted Staloch advised:
Since its original launch in 2005, Republic Commando continues to be a fan-favorite Star Wars game. We're honored to be able [to] work with Lucasfilm Games to bring back this beloved moment in franchise history.
Like most Star Wars games pre-2014, Republic Commando is no longer considered canon, but Delta Squad has appeared within the restructured timeline, showing up in The Clone Wars TV series. Clone Commandos have also been further utilised, most recently appearing in Star Wars: Battlefront II.
Republic Commando reviewed well in 2005, earning a 78 Metascore on both PC and Xbox, so we're excited to see whether it still holds up in 2021.
Looking forward to seeing another Star Wars game on Switch? Let us know in the comments below.
[source twitter.com]