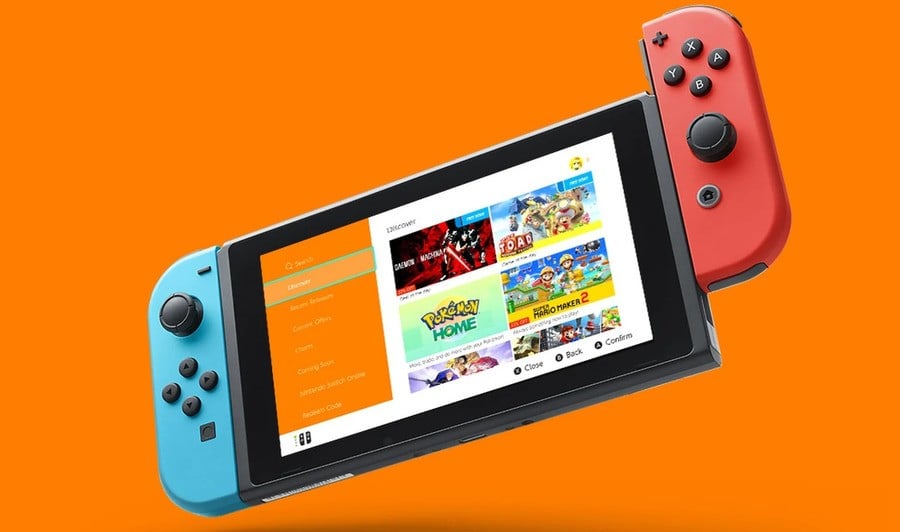 So, what are you in the market for? We've got whatever it is you crave. We know eShop sales can be overwhelming, scary places, but we're here to guide you through the best of what's on offer.
We'll include our review score (and a link to the full review), the discount, and the price, which hopefully will be enough to help you decide! We've even put all the games below $10 in italics for you. Prices will all be in US dollars, but you can check out the eShop to find out the price in your local currency.
Big RPGs
If you like your games large and long, then these offerings will be right up your street.
Co-Op Games
You want to play with your friends? We got you!
Overcooked!: Special Edition - 8/10, 75% off, $4.99
Overcooked! 2 - 8/10, 50% off, $12.49
Moving Out - 7/10, 40% off, $14.99
Jackbox Party Pack 6 - (no review, but it's good), 35% off, $19.49
Jackbox Party Pack 3 - 7/10 (but widely understood to be the best pack), 35% off, $16.24
Don't Starve: Nintendo Switch Edition - 8/10, 75% off, $4.99
Diablo III: Eternal Collection - 8/10, 50% off, $29.99
Puyo Puyo Tetris 2 - 8/10, 25% off, $29.99
A Bit Of Retro
You think games were better when they were bleepy and bloopy? That's alright with us! Here are some real old games, and some games inspired by real old games.
Something Punishing
Looking to challenge yourself?
The Binding of Isaac: Afterbirth+ - 8/10, 25% off (only today!), $29.99
Guacamelee! Super Turbo Championship Edition - 8/10, 60% off, $5.99
Guacamelee! 2 - 8/10, 60% off, $7.99
The Flame In The Flood - 7/10, 75% off, $3.74
The Long Dark - 8/10, 33% off, $23.44
XCOM 2 Collection - 8/10, 60% off, $19.99
Hidden Gems
You may not have heard of these games before, but trust us, these are worth checking out.
Wow, that was a long list to write. Hopefully this guide can help you make informed decisions about which games to spend all your pocket money on.
The sale ends on February 28th, but some of these games are stopping their discounts early, so it's worth checking out the sale before that happens!
Are there any games on sale that you'd love to recommend to fellow readers? Drop your recs in the comments!