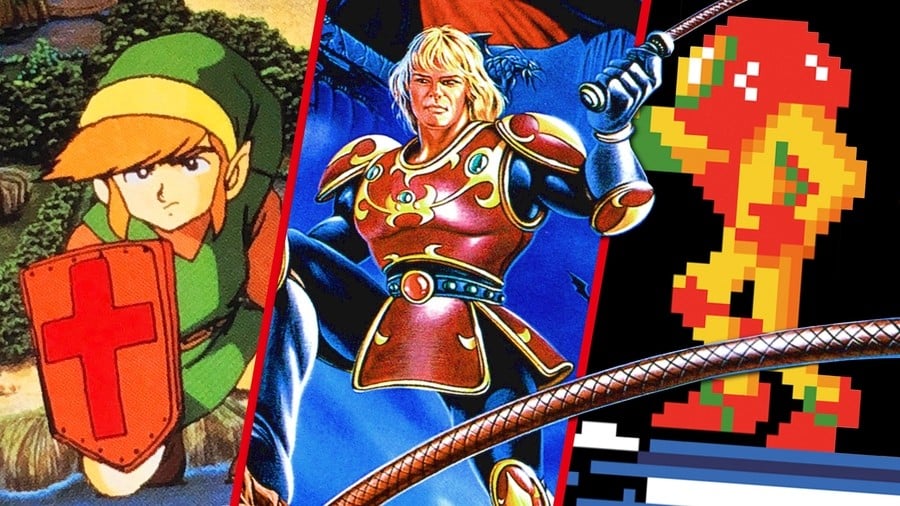 The Famicom Disk System (or the Family Computer Disk System to give its full title) released in Japan — and Japan only — on 21st February 1986. This Famicom add-on came with a wave of new games on bespoke Nintendo-branded floppy discs which had several advantages over cartridges at the time, plus one or two drawbacks. Load times from discs were an issue (then as now), and you're far more likely to come across a non-functioning FDS disc these days than you are a Famicom cartridge.
However, durability aside, the Famicom Disk System offered cheap memory for developers to use and expanded the functionality of the base console. An extra audio channel enabled games with a richer soundscape and thanks to the its innate ability to write data to discs, it was possible to save your game and return to it later — a feature that wouldn't become common on cartridges until later thanks to the extra cost of battery-powered save memory (password systems were often used as an inelegant compromise on carts).
The Famicom Disk System had exclusives, of course — games like Yume Kōjō: Doki Doki Panic (which would famously be adapted to become Super Mario Bros. 2 in the West), Otocky and The Mysterious Murasame Castle are particular highlights — although the majority of its biggest games would be adapted to the cartridge format before long. In honour of its 35th anniversary (which it shares with a certain game at the bottom of this list), we've picked out eight games which came to the NES in the West that we think were probably better on FDS.
When it comes to NES games, there's a lot of nostalgia involved and we love the western versions of nearly all of the games below to death. Still, we still think that Japanese gamers got the slightly better versions of these classics. Let us know your thoughts in the usual place.
Fair warning — there's lots of discussion about musical variations, extra wavetable synth channels and save systems versus passwords to come...
---
A big thanks to The Cutting Room Floor, which proved invaluable when researching the differences between the versions of the games above. If you're interested in seeing some of these Famicom Disk System games in action, we recommend checking out Jeremy Parish's 30th anniversary look at the system.

Have you played the FDS versions of any of the games above? Let us know below.