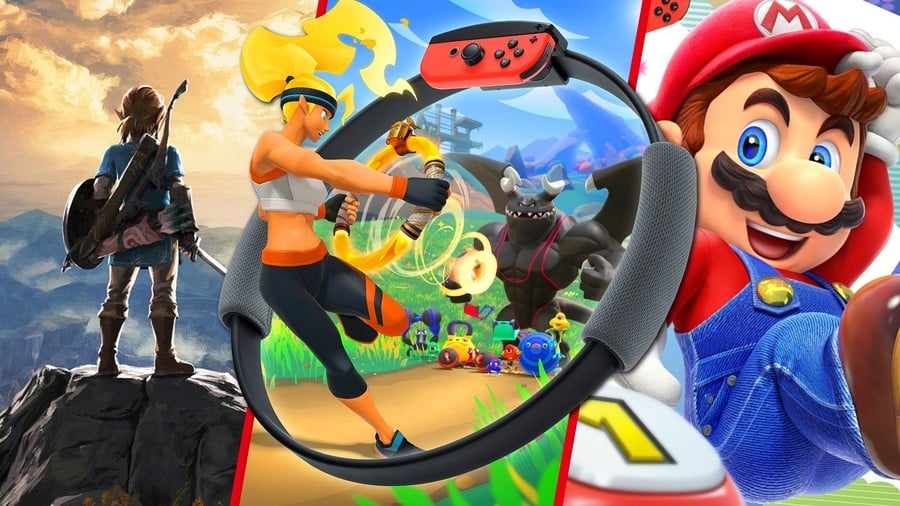 Remember when the Nintendo Labo VR Kit launched and a small handful of Switch games — including The Legend of Zelda: Breath of the Wild, Super Smash Bros. Ultimate, and Super Mario Odyssey — received improbable Labo VR mode updates? We might not have spent hours exploring Hyrule with Nintendo's VR Goggles held to our faces, but we certainly enjoyed the novelty of playing around in other games with that mostly-cardboard peripheral.
We recently looked at how Team Nintendo Life is keeping active at the start of 2021, but even when we're not pumping iron or doing burpees in the living room, we would welcome any excuse to get up off the sofa while we're playing our 'normal' games, too — anything to keep the ol' blood circulating! With certain regions around the world either entering another lockdown or on the verge of new restrictions to combat the third wave of the pandemic, we're looking for any little shred of novelty we can find these days. Fortunately, we know a company that's a specialist in that area, and we've been thinking about another Nintendo peripheral that a great many of us have access to: namely, the Ring-Con that came bundled with Ring Fit Adventure.
While some (but not all) of Team NL have been using it daily over the past year or so, we wouldn't mind trying it out with other Switch games, just like we did with the Labo goggles. To that end, we've brainstormed some ideas for Ring-Con compatible modes Nintendo could potentially add to its Switch library with a cheeky update or two.
Are these suggestions entirely serious? Why yes, every single one is a stone-faced, sure-fire winner and Nintendo would be fools — FOOLS! — to not hastily implement each and every one to keep us entertained during the next wave of social distancing and confinement.*
So, let's have a look at what Ring-Con modes for other Switch games we dreamt up...
*Jokes! With the exception of a few fun ideas, they're all rather silly... OR ARE THEY?