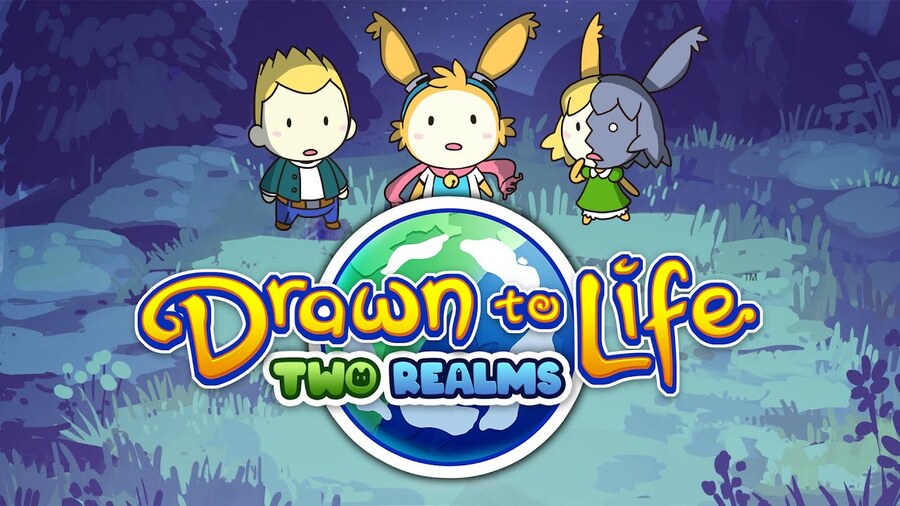 As you might recall, 505 Games and Digital Continue are bringing Drawn To Life: Two Realms to the Nintendo Switch on 7th December. It's described as "a revitalisation of the beloved franchise and modern continuation of the series" and will be a digital-only release.
If the game ends up getting enough support, there's even a chance of previous entries in the series from the Wii and DS era making a comeback. While "direct ports" apparently wouldn't be an option due to extensive stylus features, there is still a chance of these games making a comeback on the Switch.
Here's what Digital Continue founder Joseph Tringali had to say in an interview with Nintendo Everything:
"I've given a good amount of thought to it (bringing previous Drawn to Life games to Switch), and it's something I'd love to tackle. Direct ports aren't an option because of the extensive stylus features in the first two, but there are some cool ideas that I think could work well. Doing this, along with a bigger sequel, are both things we'd love to take on. However, any future plans depend 100 percent on a big enough audience to be there for it. It's going to depend on the reception of Two Realms."
As mentioned, there's also a chance of a sequel happening, if there's a big enough audience. Would you like to see the Drawn To Life series make a big return? Leave a comment down below.
[source nintendoeverything.com]