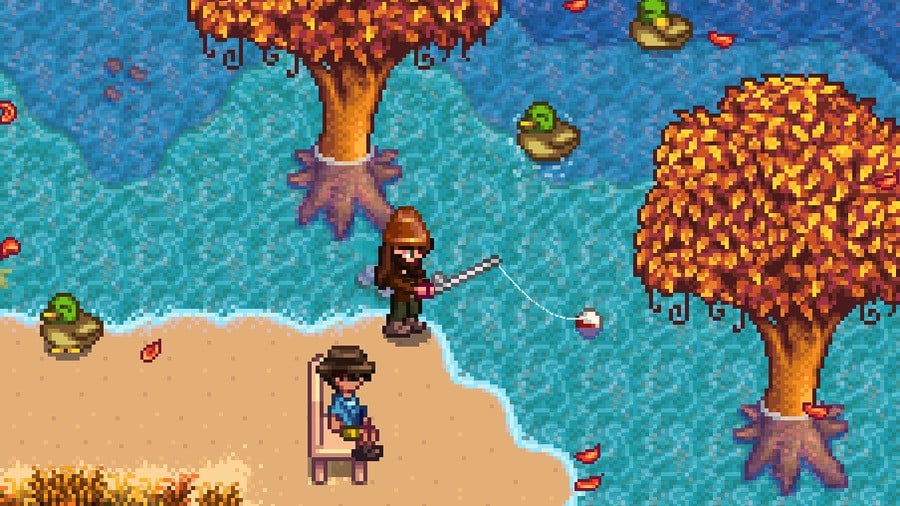 The next update coming to Stardew Valley will bump the game up to version 1.5. The creator, ConcernedApe, has been teasing it for months on end and has now shared another glimpse of what it will look like when it does arrive.
It shows two individuals near water. One is fishing and the other is sitting down on a chair. There are also some ducks and trees submerged under the water. Here's a look:
Some fans suspect this might be a new area or zone in the game. In his previous Twitter update, ConcernedApe revealed how players would be able to move their beds, and before this, he teased new end-game content and shared an image of a new door behind Willy's counter.
Are you looking forward to the next Stardew Valley update? What do you make of the latest screen? Share your thoughts below.
[source twitter.com]